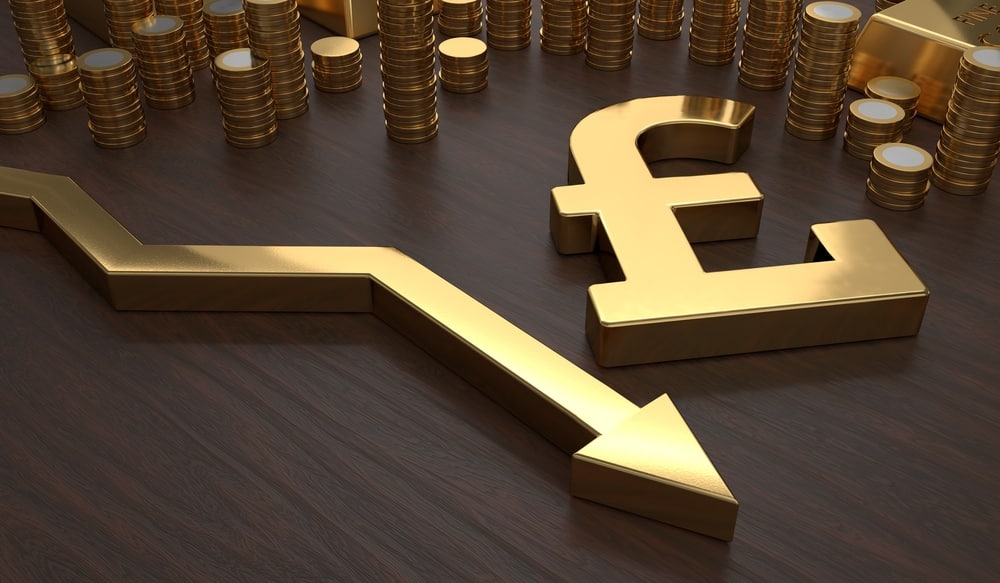 The British pound appeared to be the main victim in the week's early foreign exchange trading on Monday.
The currency suffered a blow after figures from November released on Monday revealed that the British economy was growing at its slowest pace per year for more than seven years.
The pound may soon have to contend with an interest rate cut, which is now suspected by many to be the weapon of choice in the Bank of England's plans to stimulate economic growth.
It is due to next meet later in January.
Several policymakers on the Bank of England's Monetary Policy Committee (MPC) have already intimated that they may opt for a rate cut.
One such policymaker is Gertjan Vlieghe, who says he will vote in favour of a cut unless there is a strong positive change in economic performance data.
The pound was down by just over half a percentage point in its pair against the US dollar at one stage and was spotted at $1.2990 at one point.
It had previously gone as low as $1.2959.
Brexit looks set to come back on the horizon of the economic calendar for many traders in the coming week or two – which will no doubt add more uncertainty.
The country is due to leave the bloc officially on 31st January, although it will then need to strike deals with Europe for after the transition period ends.
Elsewhere, the US dollar was spotted as one of the main victors, with the dollar index – a basket of currencies which tracks how the dollar is doing compared to several others from across the globe – going up.
It was seen at 97.457 at one stage, which reflected a rise of around 0.1%.
However, the next key worry for the dollar is expected to be whether or not it can withstand an onslaught of data releases scheduled for the coming week.
The first main data release on the horizon is set to be consumer price data information, which is due out on Tuesday.
This will be followed on Thursday by retail sales data, which is also likely to come into the spotlight.
Given that last week saw a dip in the dollar's value as a result of slow job growth in December announced on Friday, dollar traders may be concerned that a repeat could happen again this week.
Other currencies were also in the spotlight from time to time on Monday.
The Australian dollar managed to overcome some of the negative sentiment around the ongoing fires in the country by rising in its pair with the US dollar.
It was seen at its best position for a week, which was $0.6919, at one point.
The offshore Chinese yuan was up to its best position in five and a half months, which was largely due to the impending signing of the "phase one" trade deal between China and the US.
This historic agreement is set to be made on Wednesday during an event at the White House