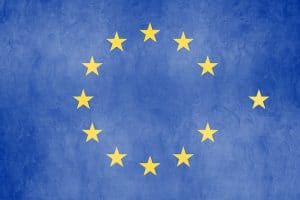 The pound stayed relatively calm on Monday and into Tuesday despite ongoing political turbulence caused by wrangling over the terms of Britain's European Union exit.
The country's main opposition party, Labour, said it would consider a second vote on the issue. However, there was confusion over whether another vote would simply be able to approve or reject any deal struck by Prime Minister Theresa May – or whether it would include a chance to stay in the EU altogether.
The issue is internally divisive for both Labour and the governing Conservatives and contributes to instability each time a flashpoint is debated.
However, the GBP/USD pair managed to rise to the 1.31 point, and despite sliding slightly over the course of the evening, the pound remained high.
Elsewhere, the dollar managed to regain some strength against the Japanese yen after the latter suffered from a somewhat negative information release.
The Bank of Japan published its meeting minutes yesterday, and there was evidence within them that some of the Bank's staff are worried about whether the country's negative interest rates are having a positive effect.
The USD/JPY pair reached highs of 112.88 as a result.
Today looks set to be a very busy day for the wider forex markets as well. At 12pm GMT, there'll be a speech from Benoît Cœuré, who is on the Executive Board of the European Central Bank.
Later in the day, there'll be another speech from him, this time at 2.40pm GMT.
The day will be rounded off by data on New Zealand's trade balance for August. It is expected that the month on month change will be substantial, going from $-143 million to $-930 million.
Wednesday will see the announcement of the US Federal Reserve's long-awaited interest rate decision.
Analyst consensus indicates that the Fed will decide to raise interest rates from their current 2% to 2.25%, although various economic data releases in recent weeks have cast some doubt on whether the bank will be as enthusiastic about rises as it was previously.
Interest rates are also set to be announced in New Zealand, although it is likely that the Reserve Bank will hold them at 1.75%.
On Thursday, the European Central Bank will bring out its new Economic Bulletin at 8am GMT. This release will replace what was previously known as the ECB Monthly Bulletin.
Later in the day, there will be a number of confidence and sentiment releases covering September in Europe, including information on services, industry and business climate.
A preliminary German consumer price index will come out at 12pm GMT. It is expected that this will stay the same in year on year terms, at 1.9%.
Annualised US gross domestic product data for the second quarter of the year is out at 12.30pm GMT. Analysts expect that it will hold firm at 4.2%.
On Friday, consumer price index data for France will come out at 6.45am GMT. Second quarter GDP information for the UK will come out slightly later, at 8.30am GMT and is expected to hold steady at 1.3%.