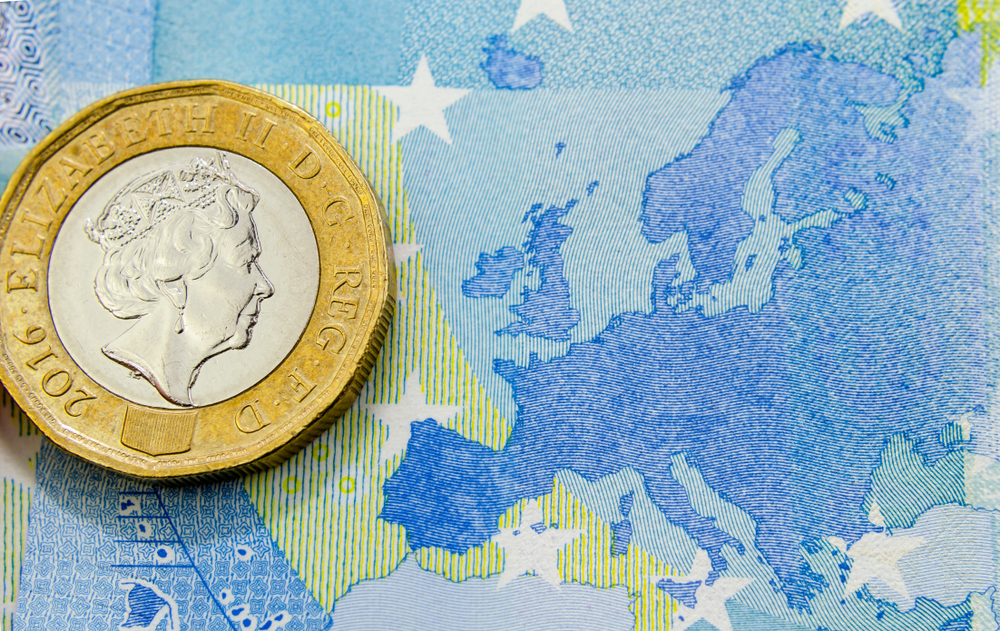 The British pound sterling continued to hold close to its previous five month highs on Friday – but there was still no guarantee that the agreed Brexit deal which has been struck will make it through the House of Commons.
The deal, which was agreed by EU leaders, meant that the US dollar was pushed to its worst position in five months against the euro.
The dollar also went to its worst performing position in three weeks against the Swiss franc, which is noted as a safe haven currency that tends to perform better during times of risk.
The pound was close to its highest point in five months in its pair with the euro and was seen at 86.42 pence at one stage over the course of the day.
The muted relief at the possibility of a Brexit deal getting through has been positive for the pound, and it has seen it rise over the course of the week after an extended period of being beleaguered.
Overall, it has added 1.7% to its value in its pair against the US dollar.
It has risen by almost an entire percentage point in its pair with the common European currency.
However, there are still some clear hurdles for the deal.
It will need to pass the House of Commons on Saturday during a special sitting, and it remains unclear whether or not Boris Johnson can command the support in Parliament for that to happen.
Elsewhere, fears that US economic data is demonstrating a somewhat negative trend continued to abound – leading to problems for the dollar.
It was seen at 0.9875 in its pair with the Swiss franc, which represented its worst performance for a few weeks.
Overall, the dollar was on course for its worst decline week on week since early August.
There is still little progress to be seen on the trade front.
The US and China recently agreed upon a preliminary trade deal which would see some of the tariffs they have imposed on one another's goods reduced or removed altogether – but further information has not yet materialised.
This lack of new information about any potential progress on the deal was seen to be holding the US dollar back somewhat, and it may continue to languish until any further information about it is released.
China was bracing itself for an economic growth statistic out overnight which was due to show a significant drop.
It was expected that the figures would reveal the country's worst performance in over 27 years.
Whether or not this was directly related to the tariffs issue and the ongoing lack of clarity around the trading position was unclear, but it certainly caused offshore yuan investors to be somewhat cautious.
There were worries on Friday that this could have a knock-on effect for the Asia-Pacific currencies whose value is derived largely from China's performance, such as the Australian dollar – which is deeply interlinked to Australia due to trading ties.