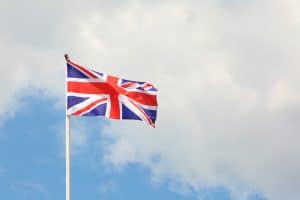 The British pound saw a welcome rise in its fortunes on Wednesday after a major European economy said it was willing to be flexible when it comes to securing a post-Brexit deal.
Germany, which is considered by many to be the EU's most powerful nation and de facto leader, is reported to be considering a less complex deal with Britain in the interests of ensuring that an agreement is reached.
As a result, the pound surged on Wednesday, and the GBP/USD pair managed to go above 1.29.
The pound continued to increase even following a clarification from Germany on Thursday. Against the US dollar, it was trading up 0.1%.
The US dollar index, which assesses the greenback's performance relative to a basket of other currencies, did not see much movement either – and this morning was hovering at around 95.110.
This came despite chances that the currency would resume its position as a "safe" bet. US President Donald Trump can now go ahead with his plan to impose additional tariffs on China following the conclusion of a consultation period, although at present it is uncertain where this is set to progress next.
The rest of the European forex markets, however, was where most of yesterday's attention was focused.
The Swedish currency, the crown, dropped by 0.7% compared to the euro due in part to domestic political issues. The country is facing a general election this weekend, and the controversial right-wing leader Jimmie Akesson from the Sweden Democrats is on course to win enough seats to act as kingmaker or join a coalition government.
However, the drop was also in part due to a decision by Sweden's central bank, the Riksbank, to leave rates as they are.
While the end of the trading week may now be approaching, there's still a lot for traders to be looking out for in between now and then.
The rest of Thursday sees speeches from personnel at a number of major currency central banks. The Reserve Bank of New Zealand's governor, Adrian Orr, will speak at 9.30pm GMT, while the Bank of Canada's Senior Deputy Governor Carolyn Wilkins will precede him by speaking at 6.30pm GMT.
Over in Japan, important data releases on year-on-year changes in overall household spending for July will be released, as will information on foreign reserves levels for August.
Several major European trade balance datasets will be announced Friday September 7th as imports and exports data for both France and Germany are on the cards. Italian retail sales information for July will follow this.
And in the US, nonfarm payroll data and average hourly earnings for August are both likely to play a role in whether or not the sluggish dollar sees a change in its fortunes.
Saturday may not be a normal trading day for many, but this week it's a significant one. Chinese trade balance data will be revealed at an unspecified time, while President of the Federal Reserve Bank of Boston Eric Rosengren will give a speech at 2.45pm GMT.