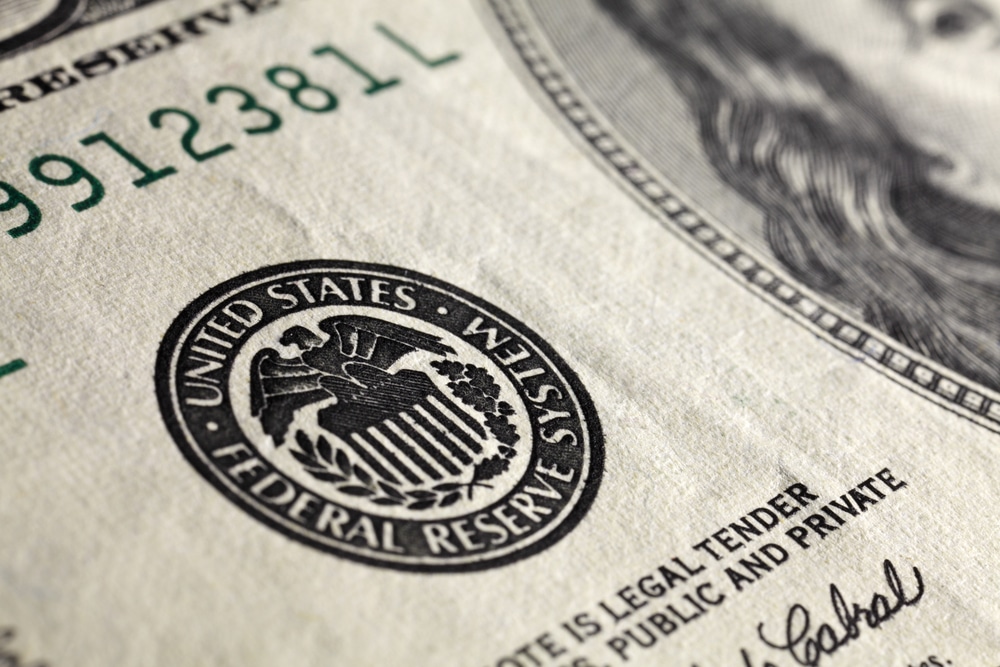 The Federal Reserve's Chair has said that the organisation is not looking at taking interest rates below zero.
Jerome Powell, who heads up the US central bank, said that the institution was continuing to hold its previous position, which is that implementing negative interest rates should not be on the cards.
This came despite the fact that there had been speculation that the Fed would consider implementing the policy as a response to the ongoing coronavirus pandemic.
It also came after US President Donald Trump openly encouraged the Federal Reserve to think about implementing such rates, which have been tried in economies such as Japan.
After the announcement was made, the US dollar index, which tracks the performance of the greenback compared to several other major currencies from across the globe, had barely moved.
It was spotted down slightly, by about 0.15%.
Powell was speaking on Wednesday at a question and answer session held over the internet by the Peterson Institute for International Economics.
He also warned that the US economy may experience what he described as an "extended period" of downturn.
He suggested that economic growth may be fragile, and that earnings may become stagnant.
There appeared to be no direct immediate reaction from Trump on social networking website Twitter after the statement.
However, he did post a tweet referring to negative market sentiment.
"When the so-called 'rich guys' speak negatively about the market, you must always remember that some are betting big against it, and make a lot of money if it goes down. Then they go positive, get big publicity, and make it going up. They get you both ways. Barely legal?" he posted.
Looking ahead to the rest of the week, the foreign exchange markets have a number of key events to grapple with.
On Thursday in the GMT timezone, for example, Australian employment figures are expected to be released.
Data on the participation rate in April will be made public at 1:30am, and it is expected to go from 66% to 65.2%.
Later in the day, French unemployment data for Q1 2020 will be released by INSEE at 5:30am GMT.
This is expected to show a change from 8.1% to 8.4%.
In Germany, meanwhile, the harmonised index of consumer prices for April will be released at 6am GMT.
Year on year, this is expected to show no change from its previous position of 0.8%.
At 8am GMT, a Europe-wide economic bulletin looks set to be released.
At 12:30pm GMT, traders of the US dollar over at City Index and other brokers will no doubt watch closely as the weekly updates on jobless claims are released.
Initial jobless claims for the dates around 8th May will be out, and are expected to show a change from 3,169,000 to 2,500,000.
Continuing jobless claims for the week before, meanwhile, are set to come out in the same time slot.
These particular figures are expected to show a change from 22,647,000 to 25,100,000.