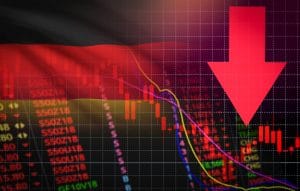 The single European currency suffered a blow on Thursday after German economic indicators suggested poor performance.
A release has shown that German industrial orders in February went down, while continued indications from the European Central Bank that there are unlikely to be interest rate rises any time soon added to the euro's woes.
As a result, the euro was down to almost its worst position for a month. It was at $1.1235 in the EUR/USD pair.
Over in Britain, the pound went up a fifth of a percentage point in the GBP/USD pair compared to the rest of the day thanks to some positive news for traders on the Brexit front.
It came after a backbench bill in the House of Commons voted in favour of avoiding a no deal Brexit next week.
However, the Japanese yen saw some problems. It went to a fortnight low of 111.575 in the JPY/USD pair on Wednesday thanks to an increased appetite for some riskier currencies in recent days.
The week may be beginning to wind its way to a close, but there's still a lot for forex professionals to look out for on the economic calendar.
Today (Thursday) will begin with the scheduled round of unemployment information out of the US – which is often seen as a key indicator of the country's economic health.
Initial jobless claims for the dates around March 29th will be out at 12.30pm GMT. These were last seen at the 211,000 level.
This will come out at the same time as continuing jobless claims for the preceding week. These were last recorded at 1,756,000.
Over the border in Canada, the Purchasing Managers' Index from the Richard Ivey School of Business will be out at 2pm GMT. This release will cover the month of March and was last recorded at 48.9.
Towards the end of the day, there'll be an overall household spending figure out of Japan covering the month of February. Year on year, this was last recorded at 2%.
Into Friday, Chinese banks will be closed due to the Ching Ming festival. As a result, currency pairs involving the offshore yuan may see slower or more unusual trading.
Other economies, however, will remain highly active. German industrial production figures covering the month of February, for example, are expected at 6am GMT. Month on month, these were last recorded at -0.8%.
Swiss foreign currency reserves data for the month of February are due at 7am GMT, and British house price data from Halifax will follow shortly afterwards at 7.30am GMT.
The big events of the day, however, will occur in North America at around lunchtime GMT. Average US hourly earnings for March will be out at 12.30pm GMT and are due to show no year on year change from 3.4%.
Canadian net employment change figures for March are expected at the same time, as is the overall unemployment rate. The latter metric was last recorded at 5.8%.