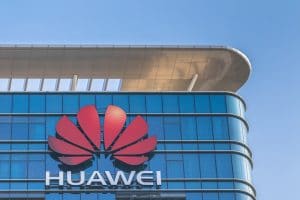 The Japanese yen was the main victor in foreign exchange market trading on Tuesday as it regained its so-called "safe haven" status.
The currency rose somewhat to 109.27 against the US dollar.
It also performed well against other currencies. In relation to the Australian dollar, the Japanese currency rose 0.4% and reached 78.04.
This was down in part to the decision of the US Department of Justice to charge a major Chinese firm, Huawei, with fraud.
This, in turn, caused traders to begin to wonder whether trade talks between the two countries would be affected. This was especially salient given that the move comes just days before talks between US and Chinese representatives on the topic of trade.
The US dollar remained near a low point as trading got well underway, failing to rise from 95.72.
This, however, was also down to gloominess around the Federal Reserve's likely decision to hold off on interest rate rises when it meets later in the week.
It is believed among many analysts that the Fed considers US economic data to be too poor to commit to rate rises.
There's plenty marked in the economic calendar for today and for the remainder of the week, too.
Today (Tuesday) sees the British Parliament vote for the second time on the Brexit plans put forward by Prime Minister Theresa May. This comes after her previous plans were resoundingly defeated by the House of Commons earlier in the month.
The day will be rounded off by a series of key Japanese data releases. Retail trade information for December will be out at 11.50pm GMT, and month on month this is expected to go from -1% to +0.4%.
Just after midnight at 12.30am GMT on Wednesday, the Reserve Bank of Australia's consumer price index will be released covering the fourth quarter of last year. It is expected that this will remain steady at 1.8%.
At 7am GMT, the import price index for December out of Germany will be released. Month on month, this is expected to show a slight change from -1% to -0.8%.
British mortgage approvals data for December is expected at 9.30am GMT. An indication of European economic sentiment in January will be out at 10am GMT, with a change from 107.3 to 106.7 expected.
A preliminary harmonised index of consumer prices for January is expected from Germany at 1pm GMT. A slight year on year rise from 1.7% to 1.8% is forecast.
The US Federal Reserve's interest rate decision is due at 7pm GMT. There'll also be an interest rate decision from the Reserve Bank of Australia at 3.30am GMT on Thursday.
The usual weekly round of jobless claims data will be out of the US at 1.30pm GMT. Initial jobless claims for the week of January 25th are due to show a rise from 199,000 to 211,000.
Continuing jobless claims for the week of January 18th will also be revealed at this time. This was last recorded at 1,713,000.