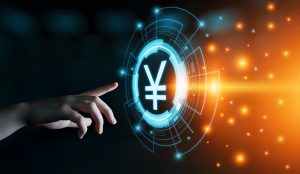 Asian currencies were the big winners of yesterday's forex trading sessions.
The USD/JPY pair suffered significantly over the course of yesterday's trading. Despite having previously been approaching the 114 level, it ended up coming closer and closer to the 113 mark.
Overall, the US dollar index, which tracks the currency relative to a number of other major currencies around the world, went down by 0.4% from 96.638. The Australian dollar, though, rose 0.3% during the Asian trading period.
These rises and falls are down in part to the recent news that the US and China have struck an accord to reduce the trade barriers between their nations.
President Trump has agreed in the short term to hold off on a plan to push up the rate on tariffs, while the two countries will attempt to find a more long-term solution to their long-running trade battles over the course of the next few months.
As a result, traders who had previously approached the dollar as a "safe haven" may now be more willing to invest in other alternatives – especially currencies in the Asia-Pacific, which can be seen as more attractive now that the region's powerhouse, China, has regained some stability.
With the new forex trading week now well underway, traders have plenty to look out for.
Today (Tuesday) will be a relatively quiet day on the economic calendar front, with just a few major points to note. The European producer price index for October will be released at 10am GMT, and this is likely to show no change month on month from its previous position of 0.5%.
Dr Gertjan Vlieghe, a member of the Monetary Policy of the Bank of England, is due to speak at 6pm GMT.
Looking ahead to tomorrow, dollar trading is likely to be slower than usual as some markets will be closed as a mark of remembrance for former President George H. W. Bush, who died last week at the age of 94.
In Australia, gross domestic product information for the third quarter of the year is expected at 12.30am GMT. Quarter on quarter, this is likely to show a drop from 0.9% to 0.6%.
Also tomorrow, there will be a speech from the European Central Bank president, Mario Draghi. This is expected at 8.30am GMT.
The Bank of Canada will announce its interest rate decision at 3pm GMT. Analysts expect that this will hold firm at 1.75%.
American markets will be back in action on Thursday when Jerome Powell, the Chair of the US Federal Reserve, makes a speech at an as yet undesignated time.
A speech from the Bank of Canada's Governor, Stephen Poloz, is expected at 1.50pm GMT. This is likely to reflect on and explain some of the decisions made in the preceding day's interest rate decision.
On Friday, European gross domestic product information is expected at 10am GMT covering the third quarter of the year. No year on year or quarter on quarter forecasts have yet been announced.