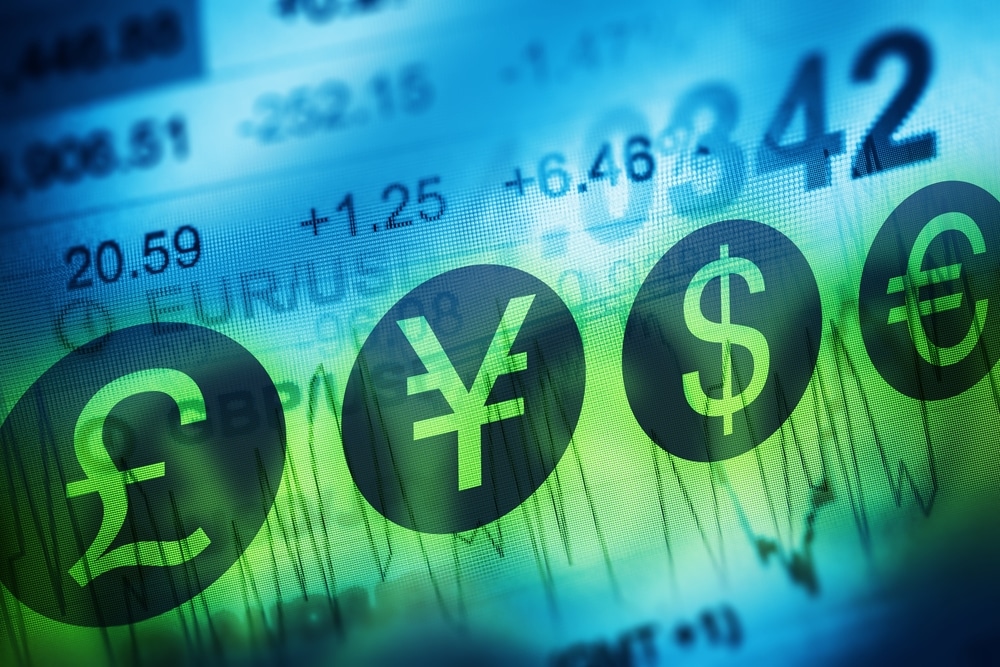 Talks between the US and Mexico over the two countries' trading relationship appeared to stumble on Wednesday and into Thursday.
The two nations are currently wrangling over whether the US should impose tariffs on imported Mexican products.
US President Donald Trump is believed to have threatened Mexico with tariffs of up to 5% on everything if it fails to act more strongly on illegal immigration.
As a consequence, traders around the world began to look for a so-called safe haven currency in which to invest and chose the Japanese yen.
It rose by 0.3% at one stage in the JPY/USD pair, to 108.07. This represented its best performance since January.
Elsewhere, the US dollar index, which follows the performance of the greenback compared to other major global currencies, hit an eight-week low point of 96.749.
The single European currency went up slightly by 0.05% to $1.1227. This week it has seen a six-week high point in the EUR/USD pair.
The foreign exchange trading week is now drawing to a close, but there's still a lot for traders to be monitoring for.
Today (Thursday) there will be an interest rate decision from the European Central Bank, due at 11.45am GMT. This is expected to hold firm at 0%.
The deposit rate decision from the same bank is due to remain at -0.4%, which is its current position.
Later in the day, the standard round of jobless claims information will be out of the US at 12.30pm GMT. Continuing claims for the dates around May 24th are forecast to show a change from 1,657,000 to 1,660,000, while initial jobless claims for the dates around May 31st are predicted to remain steady at 215,000.
Canadian imports and exports data for April is due at 12.30pm GMT, while international merchandise trade data for the same country and period is due at 2pm GMT.
A speech from the US Federal Reserve's John C. Williams is expected at 5pm GMT.
Overall household spending figures from Japan will be out at 11.30pm GMT. Year on year, this is expected to show a change from 2.1% to 2.6%.
Tomorrow (Friday) there will be a slight slowing in Asian trading due to the Dragon Boat Festival taking place in China, which is set to close banks there.
An indication of the health of the Australian economy is due to be shared at 1.30am when a home loans data release for April will be published.
Two central banker speeches will also occur in the early hours of the morning. Haruhiko Kuroda, who is the Governor of the Bank of Japan, will speak at 3.50am GMT. There'll be a speech shortly afterwards by Mary Daly, who heads up the San Francisco Federal Reserve Bank in the US and who sits on the Federal Open Market Committee.
Later in the day, average hourly earnings data for May will be released from the US. This data, which is due at 12.30pm GMT, is expected to show no year on year change from its previous position of 3.2%.