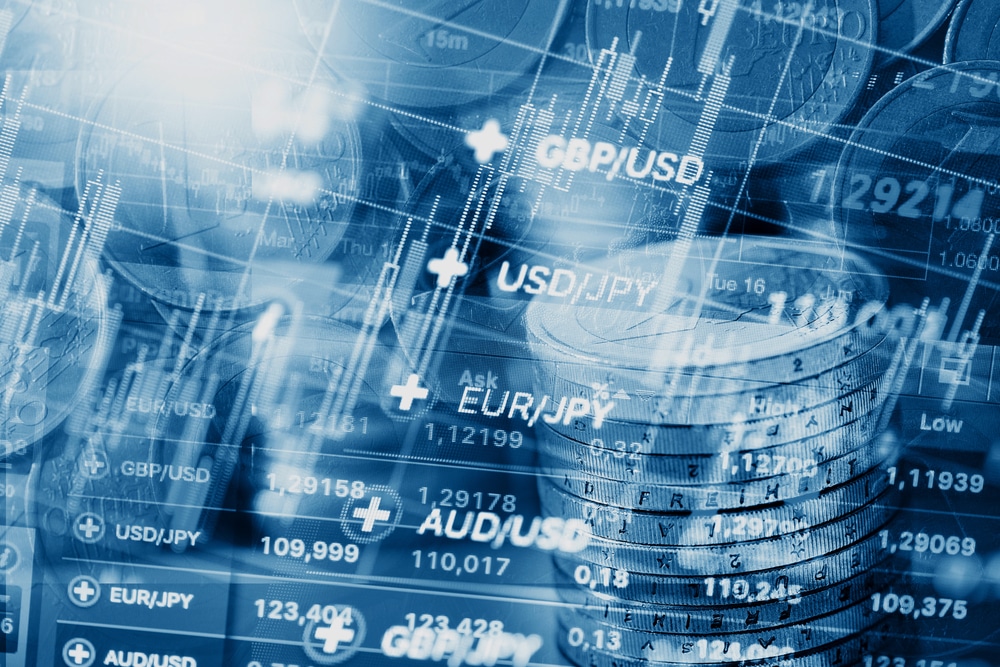 The so-called safe haven currencies were high on the agenda in forex trading on Tuesday after the dollar continued to sink.
The Swiss franc, which is known as a common choice during times of trouble for other currencies, performed at its best position against the US dollar since last year on Monday.
The franc also hit its best point for two years in its position with the euro, reaching 1.1079 at one stage.
The US was the main loser of the day, with the dollar index, a tool used by traders to track the dollar's position in the currency markets compared to six others, went down to its lowest point in a quarter.
Worries about Federal Reserve rate cuts mean the dollar has had 1.7% slashed from its value in the last week, and it is currently resting in the 95.953 region.
President Trump's ongoing trade battle with China has not abated – and upcoming talks between him and Xi Jinping of China are packed with uncertainty.
The economic calendar for the rest of this week is packed – especially when it comes to central bank action.
Today (Tuesday) there will be speeches from central bankers in the US, such as Jerome Powell, the Federal Reserve's Chair who will speak at 5pm GMT.
The European Central Bank's Benoît Cœuré, who sits on its Executive Board, will speak fifteen minutes later at 5.15pm GMT.
In terms of data releases, the US housing price index for April is due out at 1pm GMT. This is expected to show a month on month change from 0.1% to 0.2%.
New home sales data for May is due out at 2pm GMT and is expected to show a month on month change from 673,000 to 680,000.
Overnight and into Wednesday, the Reserve Bank of New Zealand will make its interest rate decision at 2am GMT. Just like other central banks, this rate is expected to be held firm at 1.5%.
The Bank of England's Governor, Mark Carney, will make a speech at 9.15am GMT. He is likely to address last week's interest rate decision in this speech.
This will follow a speech from Yves Mersch, who is on the Executive Board of the European Central Bank. He will speak at 9am GMT.
Looking ahead to Thursday, European business climate data for June is out at 9am GMT. This was last recorded at 0.3.
A preliminary harmonised index of consumer prices for June will be out at 12pm GMT. Year on year, this is expected to show a change from 1.3% to 1.4%.
Initial jobless claims for the dates around June 21st will be out of the US at 12.30pm GMT. These are expected to show a change from 216,000 to 215,000.
Continuing jobless claims for the previous week are also due at this time, and are expected to show a shift from 1,662,000 to 1,675,000.
Later in the day, there will be a consumer price index out of Japan. Excluding fresh food, this is predicted to show a year on year change from 1.1% to 0.9%.