'Tis the season to be merry and give surprises to your nearest and dearest, but when the regulatory establishment doled out its version "Holiday Greetings" to its flock, forex brokers could only wince in pain, grin and bear it, and move on. The FCA and CySEC pounced at once in what appeared to be a coordinated attack, issuing new yearend directives, all designed to curtail current business practices in our industry and to, hopefully, ameliorate the torrent of customer complaints piling up on their desks.
Forex market news is buzzing and shock and awe was one description of events that was heard, while other forex broker comments are left better in the shadows, deemed unprintable by most any measure of decorum. What hath these regulators wrought? What festive missives did they put on the global airways? The obvious enemies appear to be bonuses of any kind, leverage in excess of "50:1", and the refusal of brokers to disclose how painful their clients suffer when trading with their latest product offerings. It is also interesting to note that each agency operated independently, but the fact that each one acted within the same week is an indication that there had to be serious coordination going on behind the scenes.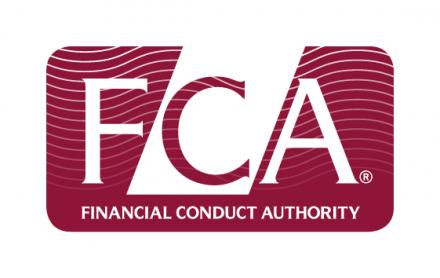 Frontal Attack Post Mortem: The how's, when's, and where's of it all
What does this mean for our forex industry? This question was the first to be asked, and it was partially answered in public stock exchanges, where a handful of the largest brokers on record quickly saw $2 billion in value vanish from their respective stock valuations. Investors were brutal in exacting their form of retribution. IG Group Holdings accounted for 75% of the losses, but Plus500, CMC Markets, Playtech, and Gain made up the remainder. All in all, a bad day in the markets for sure, but when has a regulator ever cared about the financial repercussions of their actions in the marketplace. It almost seems that they relish the power that they can call to bear at times like these.
And what power did they sway? The vast majority of the brokerage community, at least those that want regulatory oversight and the credibility that goes with it, have set up shop in London, the financial center of the foreign exchange world, or in Cyprus, the little island community that has become a financial hub for the rest of the EU. When the FCA and CySEC speak, everyone listens intently, and very few liked what they heard in the past week. Both regulatory agencies attacked the very heart of revenue generation and customer acquisition tactics that have existed for decades. Yes, disclosure was an issue, too, but it took a backseat to the other fireworks on display.
In some ways, CySEC officials offered a bit more leniency than did the FCA, but CySEC also has responsibility for binary options. The FCA is awaiting an inevitable transfer of that responsibility from the UK Gambling Commission. Outside of the digital realm, the obvious targets were Contracts for Difference (CFD), spread betting, and spot forex. The FCA was kind enough to offer a "Comment" period until 7 March 2017, but CySEC put a firm date, January 30, 2017, for complete compliance. Here is a brief re-capsulation of the FCA's proposals:
1)    Brokers must disclose, along with standard risk warnings, the actual profit/loss experience ratios for their client accounts;
2)    The practice of using bonuses to entice new customers or incent more trading activity is prohibited;
3)    For new customers with less than twelvemonths of experience trading, leverage may not exceed a "1:25" ratio;
4)    For all other retail trading customers, leverage may not exceed "1:50" (CySEC required this ratio as a "Default" that customers could increase at their discretion, as long as the client was deemed to be "Appropriate" after a testing process.)
Casualty rates in our industry have always been a continuing problem. Estimates of a 65% attrition rate have been made regarding traditional forex trading, but after three months, roughly 10% remain as accomplished traders. The other 25% presumably move onto greener pastures. CFDs tend to be more complicated, the reason why the FCA in its research determined that the casualty rate was 82%, and the average result for the clients surveyed was a loss of £2,200. As for binary options, where there is no market and losers fund the House and a few winners, there are guesstimates that reach as high as 90% to even 97% in the worst cases.
This level of "client churn" puts constant pressure on the marketing arm of a broker's back office. The first two proposals above will only make acquiring and holding customers more difficult in an industry where the present challenge is overwhelming. The latter two proposals, as well as trading activity bonuses and requirements, will obviously cut into revenue. Brokers push high leverage as a way for their customers to magnify gains in market movements that tend to be rather small. Disclosures warn that losses can also be exaggerated, but the broker does not tell you that his spread income will be expanded whenever you use leverage to acquire larger positions in the market.
The market reaction, at least in publicly traded exchanges, was devastating. London and Cypriot brokers had just been hit with a double-whammy, of sorts, that threatened to severely reduce income streams both currently and going forward long-term. Brokers with large client bases in the UK were hit the hardest. A full 30% loss in value was the group average. Some hit 38%. Each entity rushed to inform their shareholders that the damage was not as great as perceived, that they would comply, and that, in the long run, these changes would be good for the industry. Even a few initiated stock buyback programs to instill further confidence. The rest may have activated their M&A research.
We do know a few things about the UK CFD market from a purely numbers perspective. There are currently 97 firms authorized to offer CFDs in the UK. Current estimates are that there are 125,000 clients in the UK and 400,000 active traders outside the country with, collectively, £3.5 billion in account balances. If you do the math and the 82% loss figure is an accurate forecast of things to come, then these clients could wager and lose nearly £3 billion of their existing fund balances. Ouch! That figure is a bit more than investors handed over to the market on "Black Tuesday."
What were other reactions outside the stock exchange domain?
This explosive situation is very reminiscent of the reaction in the U.S. market when new regulations related to the Dodd-Frank Act were published for comment by the CFTC back in 2013. Increased disclosure was one theme, but the major hit was on pulling back forex leverage levels to "50:1" on major pairs and "25:1" on minor ones. There were also new capital requirements that were not completely understood at the time, but would have serious implications down the road.
The leverage limits drew the most abuse from the brokerage community. Public relations campaigns went into high gear to persuade the CFTC that brokers would have to leave the country to be profitable and to be able to compete with foreign brokers. The CFTC was creating more risk for consumers, not less, if you bought into their arguments. Their protestations, however, fell on deaf ears. Many brokers exited stage left. When capital requirements demanded that cash be in a domestic bank, many foreign brokers either closed their branch offices or sold them to the remaining cadre of local brokers.
As for comments from analysts that follow the industry, Jake Green, a regulation partner at the Ashurst law firm, remarked, "This is less an example of 'conduct regulation', rather, 'product intervention', and this will come as a shock to the UK industry, which received detailed briefings from the FCA earlier in this year where this was not indicated… You've got two options. You either go into more of a conservative, share-trading robo-type product or you pull out of UK financial services regulation and go into more of a gambling company."
Analysts at Liberum, a UK investment bank, also noted that, "FCA seems to be imposing more penal rules than the Cypriot regulator last week … This will result in a much smaller, less profitable CFD and spread betting industry. Over the medium to long-term we expect this to result in a positive outcome, i.e., driving out some of the private and more unscrupulous operators." The FCA also telegraphed Tuesday that it would be looking more closely at binary options, once it retains oversight responsibilities.
What will happen to small retail firms? One analyst noted, "Given the prices quoted, the costs of the business, advertising bans in certain key countries, for some marginal players this (change in regulation) will sound the death-knell. If people are more informed in plain language, and realise that there are real dangers, it will deter some people. There is going to be a hit there." Others believe this may be only the first volley in a barrage of closer looks and broadside attacks to come.
Lastly, OANDA, one of the oldest brokers in our industry and based in Canada with headquarters in New York City, came out in favor of the proposals to limit bonuses and leverage. The firm stated that, "75 percent of trading done via its European subsidiary based in London, OANDA Europe, has been transacted by clients that use 1:50 or lower leverage." In the UK, OANDA maintains a "1:50" leverage ratio as a default, but does allow clients to choose up to "1:100". As for higher levels, the firm was blunt: "Serious professionals seldom trade at those levels of risk."
Concluding Remarks
The regulators have spoken, and it was not to wish "Happy Holidays" to the brokerage community. The FCA believes that CFD offerings have been abusive, and it intends to fire another volley at the binary options industry in short order. CySEC is not wasting time on a comment period. It came out with guns blazing and set a definitive compliance date of January 30, 2017.
What does this mean for the industry and traders? Peter Lenardos, an analyst at RBC Capital Markets in London, quipped, "This is negative — period. When the companies say they can't quantify the impact, that's negative." We are surely in for a year or more of consolidation and diversification, as brokers struggle for clients, capital, and profits. It is time to review your current broker's financial standing and whether you need to make a change, sooner, rather than later. Let caution be your guide!