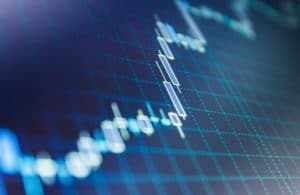 The international forex markets suffered a sluggish day on Thursday as the US Thanksgiving holiday meant the dollar slowed down in pace, and attention shifted to other parts of the globe.
The European markets were the main focus, where the Brexit deal between Britain and the EU was continuing to be finalised.
There were some positive signs coming out of the ongoing negotiations, including a suggestion by Prime Minister Theresa May that she and her Spanish counterpart had managed to reach an accord over the pressing issue of Gibraltar.
As a result, the euro saw some gains – rising from 1.14 to 1.1434, but then falling later in the day.
This came in part as a result of negative consumer confidence statistics for the eurozone, including a drop to -3.9 from a previous position of -2.7.
However, the pound managed to succeed somewhat and moved from 1.2780 to the much higher position of 1.2927. The euro also dropped in relation to the pound, managing to hit as low as 0.8841 at one stage from a previous position of 0.8923.
As the forex week draws to a close, there are still a few major events on the horizon over the course of Friday.
The Canadian consumer price index for October is due out at 1.30pm GMT, and it is expected to show a decent chunk of growth. It is expected to rise from -0.4% to +0.1% month on month.
Year on year, however, it is expected to remain constant at 2.2%.
Canadian retail sales information for September is also expected at 1.30pm GMT. This is expected to go from -0.1% to +0.1%.
The day will end with Markit manufacturing information for the US at 2.45pm GMT. Preliminary composite data is expected to go from 54.9 to 56.0 over November, while the services Purchasing Managers' Index (PMI) is expected to rise from 54.8 to 54.9.
Looking ahead to next week, Sunday and Monday will be dominated by the Brexit summit held by European Union leaders. Given that this is a major flashpoint for the negotiations on the terms of Britain's exit deal, it could well have a significant impact on the performance of both the pound and the euro.
Later Monday, a set of data will be released out of New Zealand. The October trade balance information will be out at 10.45pm GMT, while precise import and export levels will also be made public.
On Tuesday, New Zealand will be in the spotlight again when the Reserve Bank of New Zealand will release its financial stability report at 9pm GMT.
Earlier in the day, the home price indices for September from S&P/Case-Shiller in the US will be announced. Year on year, these are expected to drop somewhat from 5.5% to 5.3%.
However, some good news is expected out of the US on Wednesday. Annualised preliminary gross domestic production information for the third quarter of 2018 is due out at 1.30pm GMT, and it is expected to reflect a small rise from 3.5% to 3.6%.