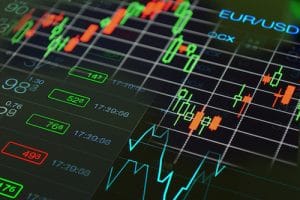 All forecasts were left aside in the global forex markets yesterday after a major US holiday plunged prices into unpredictable patterns.
Several major currencies saw rises and falls in quick succession, in part as a result of US banks going into shutdown mode today (Thursday) as the Thanksgiving holiday begins.
The GBP/USD pair, for example, managed to come close to its 100 hour MA, but did not pass the point.
The EUR/USD pair, on the other hand, finished the day at 1.1386 despite earlier managing to get above its 1.14 position. The USD/JPY pair managed to surge, heading up to 113.13 at one stage.
In addition to the Thanksgiving holiday, the US dollar has suffered a number of setbacks this week. A forecast that initial jobless claims would hover at 215,000 did not materialise, for example, and the real number was much higher at 224,000.
Durable goods orders in the US also dropped, with October's fall marked at -4.4% – much greater than the forecasted drop of -2.6%.
Perhaps the main cause of the day's instability was further problems with the euro. Yesterday (Wednesday), marked the European Commission's deadline for Italy to submit its draft budget in line with EU guidelines.
However, the threat of penalties from Europe is believed to have led the Italian government to consider closer co-operation, although the exact form that this co-operation might take is currently unclear.
There are still some important events on the horizon over the rest of the day.
In Canada, the central bank's Senior Deputy Governor Carolyn Wilkins will give a speech at 2.45pm GMT. This will follow a financial system review report for the country, which is also released by the Bank of Canada and due out at 2.30pm GMT.
The euro, meanwhile, may well be about to take more of a battering in the preliminary consumer confidence figures due out at 3pm GMT. These will cover November and are likely to see a move from -2.7 to -3.
Some US activity may be expected tomorrow, but Japanese banks will shut down due to the Labor Thanksgiving Day holiday there.
In France, the Markit Economics Purchasing Managers' Index report covering November will be out at 8.15am GMT. On a composite level, this is expected to go from 54.1 to 53.9.
Italy's trade balance with countries outside of the EU will be out at 10am GMT. The figures, covering September, are likely to be watched with interest given Italy's current position in relation to the bloc.
Retail sales data for Canada will come after lunchtime in the GMT time zone, with information on month on month change for September expected at 1.30pm GMT. A move from -0.1% to +0.1% is expected.
The country's consumer price index for October will be out at the same time. This is expected to move from -0.4% to 0.1%.
The day will be rounded off by more preliminary Markit PMI data for the US, covering November. On a composite level, a small change from 54.9 to 56 is expected.