UK General Election:
Attention will be on the UK General Election. The Conservatives expected to secure 43% of the vote, with Labour tracking behind them at 36%.
The Conservatives gaining a large majority could prove positive for Sterling. PM May could strengthen her position in the Brexit negotiations
The risk for Sterling would be a poor showing for the Conservatives, which leaves them with only a marginal majority in Parliament. The Pound may come under selling pressure and GBP/JPY could fall below 141.90 (S1).
The worst case scenario is a no majority at all. This could indicate the Conservatives may need to form a coalition. GBP/JPY expected to tumble below the round number of 140.00 (S3). 
ECB Meeting:
In Eurozone, the main event is the ECB Policy meeting with no expectations to see changes. Market focus will be on whether the Bank will shift to a less dovish stance.
Draghi said an astonishing amount of monetary policy support is still needed, such as the use of the bank's forward guidance. Unchanged guidance could be a disappointment for investors. EUR/USD may retreat for another test near 1.1200 (S1), where a break could aim for the next support of 1.1160 (S2).
Comey's Testimony:
In the US, former FBI Director James Comey will testify before congress. The testimony is likely to center around whether President Trump attempted to influence an FBI investigation.
If Comey confirms Trump asked him to drop the investigation, we could see political turmoil in Washington D.C. Investors could begin to question whether Trump can be impeached. Such concerns could weigh on the dollar. 
EUR/USD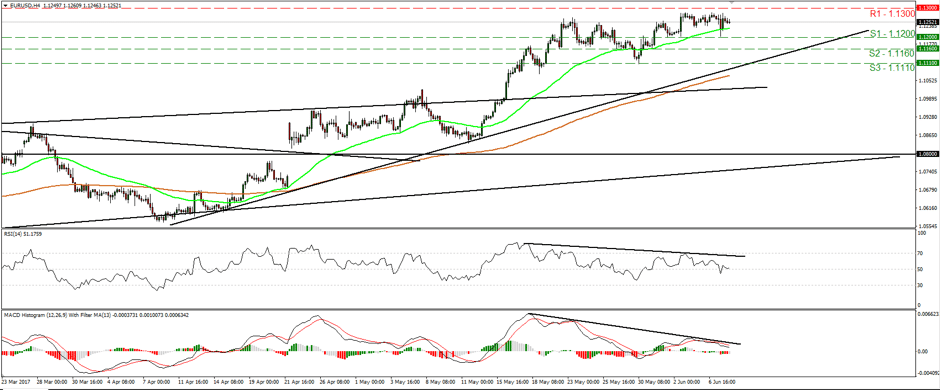 Support: 1.1200 (S1), 1.1160 (S2), 1.1110 (S3)
Resistance: 1.1300 (R1), 1.1370 (R2), 1.1430 (R3)
GBP/JPY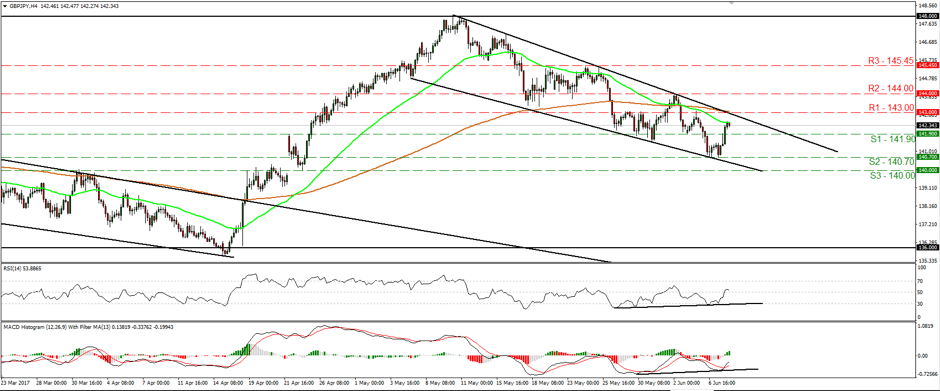 Support: 141.90 (S1), 140.70 (S2), 140.00 (S3)
Resistance: 143.00 (R1), 144.00 (R2), 145.45 (R3)
Read more forex market commentary and news