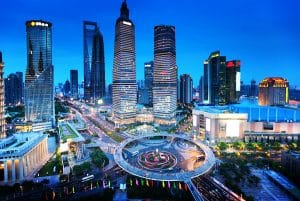 The global foreign exchange markets found themselves waiting for a shock on Monday as US President Donald Trump prepared to add hundreds of billions of dollars of tariffs on to Chinese imports.
It is believed that the President could setup the levies on Monday, or at another stage early this week.
According to Reuters, Trump's administration has dialled back its plans to set these tariffs at 25%. Instead, it is likely to leave them at 10%.
During times in which trade barriers appear to be on the cards, the US dollar tends to rise in value as it is perceived to be a "safe" currency.
This most recent instalment of the US-China trade saga was no exception. As trading began on Monday, the dollar index, which measures the dollar against a selection of other international currencies, rested at 95, a high position. Other global currencies dipped in the wake of this development.
The British pound went down from $1.3145 to $1.3080 against the US dollar on Monday. The EUR/USD pair, meanwhile, saw a low of $1.1635 on Monday, which was a far cry from its three-week high of $1.1721 seen last week.
Trump has already added lots of tariffs to Chinese imports as part of a policy of prioritising US-manufactured goods, and China has responded in kind. He has also re-negotiated several major trade agreements with other nations, including near neighbours Mexico.
While the week is likely to be dominated by the ongoing trade issues, there's a lot more going on for the international forex markets too.
Japanese yen markets are likely to be slow today due to the Respect-for-the-Aged Day Bank Holiday, but elsewhere is looking busy. In Europe, central bank watchers will have plenty to see: the German Bundesbank has a monthly report out, while a Member of the Executive Board of the European Central Bank, Peter Praet, is due to make a speech.
More central bank activity is expected for Tuesday, too. The Reserve Bank of Australia will release its meeting minutes at 1.30am GMT, while the President of the European Central Bank, Mario Draghi, will give a speech at 7.15am GMT.
Tomorrow will see an important GDT price index release in New Zealand as well as the Westpac consumer survey for the third quarter, which is out at 9pm GMT.
On Wednesday, the Bank of Japan will release its next interest rate decision. It is expected that the Bank will hold rates at -0.1%, where they currently stand.
At 8.30am GMT, a series of major British price releases will come out, including the producer price index and the retail price index for August.
On Thursday, the US will reveal its initial and continuing jobless claims at 12.30pm GMT, a move which will give some indication of the US economy's performance.
Finally, on Friday, Britain's public sector net borrowing information will be released at 8.30am GMT, before the Bank of England's quarterly bulletin report, which is out at 12pm GMT.