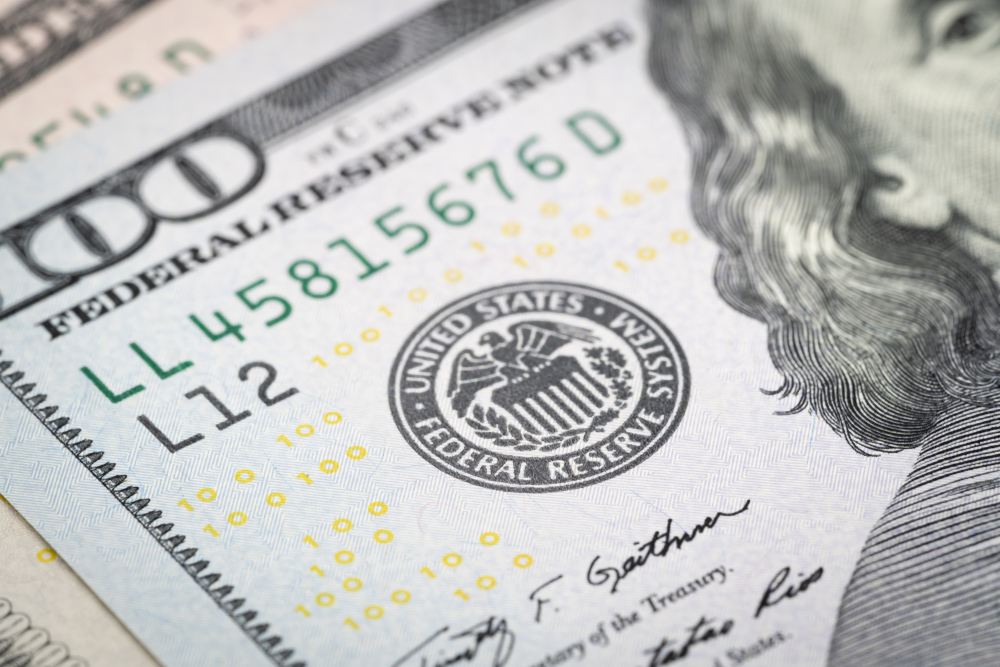 US dollar traders found themselves in freefall yesterday after Federal Reserve chair Jerome Powell strongly suggested that interest rate cuts could be on the cards in the US.
During testimony given to the United States Congress which began at 2pm GMT yesterday and will resume at the same time today, Powell said that the Fed would "act as appropriate" to create the conditions for the US economy to expand for 10 years.
However, what remains unclear is whether or not the Federal Reserve will decide to cut the rate by half a percentage point, which up until last week was its expected route, or by just a quarter of a point.
While the latter option curried favour among traders during the first half of this week, it now appears that the first option could transpire.
According to Reuters, money market futures have changed to reflect a 30% likelihood that the Federal Reserve will make this choice. This new forecast meant that the dollar suffered a significant decline in the forex markets over the course of Thursday.
It went down by an entire half a percentage point in its pair against the so-called safe haven Japanese yen. It dropped to 107.96 at one stage, which was a far cry from its highest point in six weeks, 108.99, which was reached on Wednesday.
The dollar index, which monitors how the greenback is performing compared to six other major currencies from across the globe including the pound and the euro, went down by 0.2%. It reached 96.877 at one stage, which has marked two days in a row in which it went down. It looked set to end the week on an overall drop.
The Canadian dollar is on a high at the moment and was seen close to its best position in eight months yesterday. In contrast to the Federal Reserve, the Reserve Bank of Australia and others around the world, the Bank of Canada confirmed that it did not intend to slash interest rates – and would instead keep them where they were. This was good news for the Canadian dollar, which stood at $1.3052 in its pair with the US dollar.
The problems facing the US dollar spelled some good news for the long-suffering British pound. This went up slightly in its pair with the US dollar and was seen trading at $1.2529 in this pair at one stage. This was a welcome respite for the currency, which is currently plagued by political tensions as the Conservative Party elects its new leader – and the next Prime Minister.
There have also been some negative economic releases in recent weeks, and there are question marks over whether or not the UK can leave the European Union in an orderly fashion ahead of the October 31st deadline.
Ursula von der Leyen, who is the nominee for the head of the European Commission, said yesterday that she did not intend to re-open negotiations with the UK.