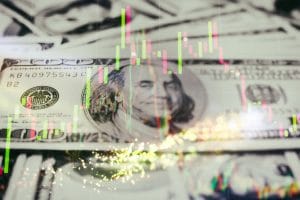 Yesterday was a positive day in the forex market for the US dollar and saw it gain traction in many of the currency pairs it factors in.
Emerging data, including the number of Americans filing applications for unemployment benefits dropping to an almost 50-year low, saw the greenback experience good initial pressure in the markets.
Reports show that unemployment claims in the USA have also declined for four straight weeks, which has helped to counter fears of an economic slowdown in America.
This data, along with robust PPI numbers, helped the US dollar to trade higher over the course of the day although this did slow a little as the day wore on.
For forex traders, this saw the GBP/USD pair slump initially, based on the dollar's strength. Interestingly, it seems that the recent announcement around a delayed Brexit has not played a part in this for the pound.
After falling in price, the cable rose to 1.3094 before settling around the 1.3075 mark with the daily low of 1.3057 in sight. The key resistance level lies around 1.3100 it would seem, which makes this a key area to watch for this pair.
In the early North American forex session, the strength of the US dollar again came into play against the euro. The EUR/USD pair came under increased selling pressure and dropped to a price of 1.1250 before staging a recovery.
This was primarily due to lower future growth expectations reported to the forex market from an ECB survey.
As with the GBP though, trading saw the US dollar's momentum fall away somewhat as the day progressed to see EUR/USD prices recover a little.
Another victim of the figures coming out of the US around jobs and PPI numbers was the AUD/USD pair.
This saw the price fall below the 0.7100 mark as the AUD failed to handle the charging US dollar. Weakening sentiment around the commodities market did not do this pair any favours either with the Aussie dollar being heavily correlated to commodities.
Concerned forex traders will now wait to see where the next key support or resistance levels in this pair may form.
Key points to watch would seem to be anything in the sub 0.7100 region for support and around the 0.7170 region for resistance. Traders will be interested to see if the events that played out today mark a correction on recent advances in this pair or if it can find the support needed to bounce back.
Of course, the market reaction to this latest data from the US will have forex traders looking ahead to what reports may be worth keeping an eye on next week.
Perhaps the key ones coming out of the US are the Fed's Beige Book report on Wednesday, 16th April, and the Retail Sales Control Group figure on Thursday, April 18th.