Brought to you by: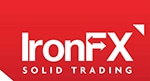 It's the Bank of England's policy decision today and we also get the minutes of the meeting. The rates are expected to remain unchanged with a 7-2 vote. Focus will mainly be on what sort of clues policy makers will send regarding a possible near-term hike.
Governor Carney mentioned that it might depend on firm wages and improved business investments whether we have a hike or not.
Considering Q2 business investments was quite lifeless and wages didn't speed up for July, we don't expect a hike being on the cards.
EUR/GBP traded between 0.8985(S1) and 0.9035(R1), if the BoE is more hawkish or the vote is different from 7-2 then it break lower and aim for 0.8920(S2).
With anticipation of bipartisan tax reform, USD proceeds to recoup.
House Speaker Paul Ryan has said that a tax plan could be unveiled by 25th September after talks between Democrats and President Trump were productive, with the dollar and US stocks jumping on the news.
We get August CPIs today with the headline rate forecast to have ticked up and core rate to have dropped. This could rejuvenate the potential of another hike this year with the current probability at 45%.
EUR/USD slumped yesterday after the positive tax talks, it dropped to 1.1930(R1) and now testing 1.1870(S1).
As for today:
Switzerland's SNB will reveal its own rate decision with the forecast being that no action will be taken.
We also get ECB Governing Council member Jens Weidman speaking today.
EUR/GBP

Support: 0.8985 (S1), 0.8920 (S2), 0.8890 (S3)
Resistance: 0.9035 (R1), 0.9070 (R2), 0.9120 (R3)
EUR/USD

Support: 1.1870 (S1), 1.1830 (S2), 1.1775 (S3)
Resistance: 1.1930 (R1), 1.2000 (R2), 1.2100 (R3)