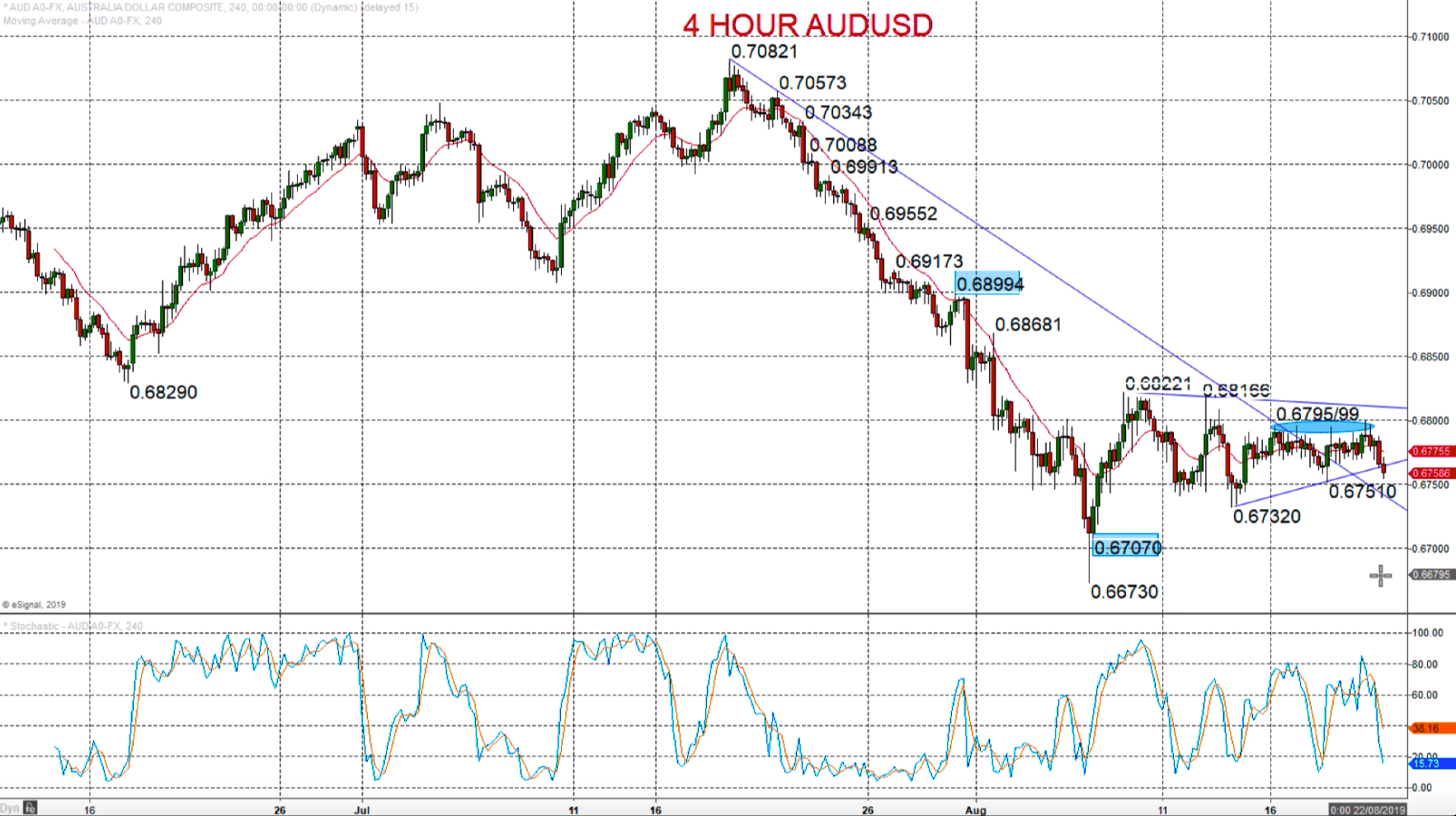 This is Steve Miley for forextraders.com and here we're looking at the Australian dollar vs. US dollar, AUD/USD, the aussie, and a very sideways consolidation theme in here, over the past one to one and a half weeks since we had this whole bear trend in here, reversed by this strong recovery effort that we saw in the earlier part of August.
Since then, the market's been trapped really between 6822 and 6732, trapped in like a one cent range but certainly signalling a more negative tone more recently. Repeated failures up around this 6795/99 level and unable to get up and challenge these barriers up at 6816/17/6822 and we see negative risk post the FED minutes in here so the stronger USD across the board and as for after the FED meeting minutes on Wednesday evening.
And the real risk now is for into Thursday, for a challenge down to 6751 maybe as deep as 6732. Only through 6707 we'll see a more negative bigger picture theme resume going into the late part of August. This has been Steve Miley on behalf of forextraders.com and I wish you a great trading day.