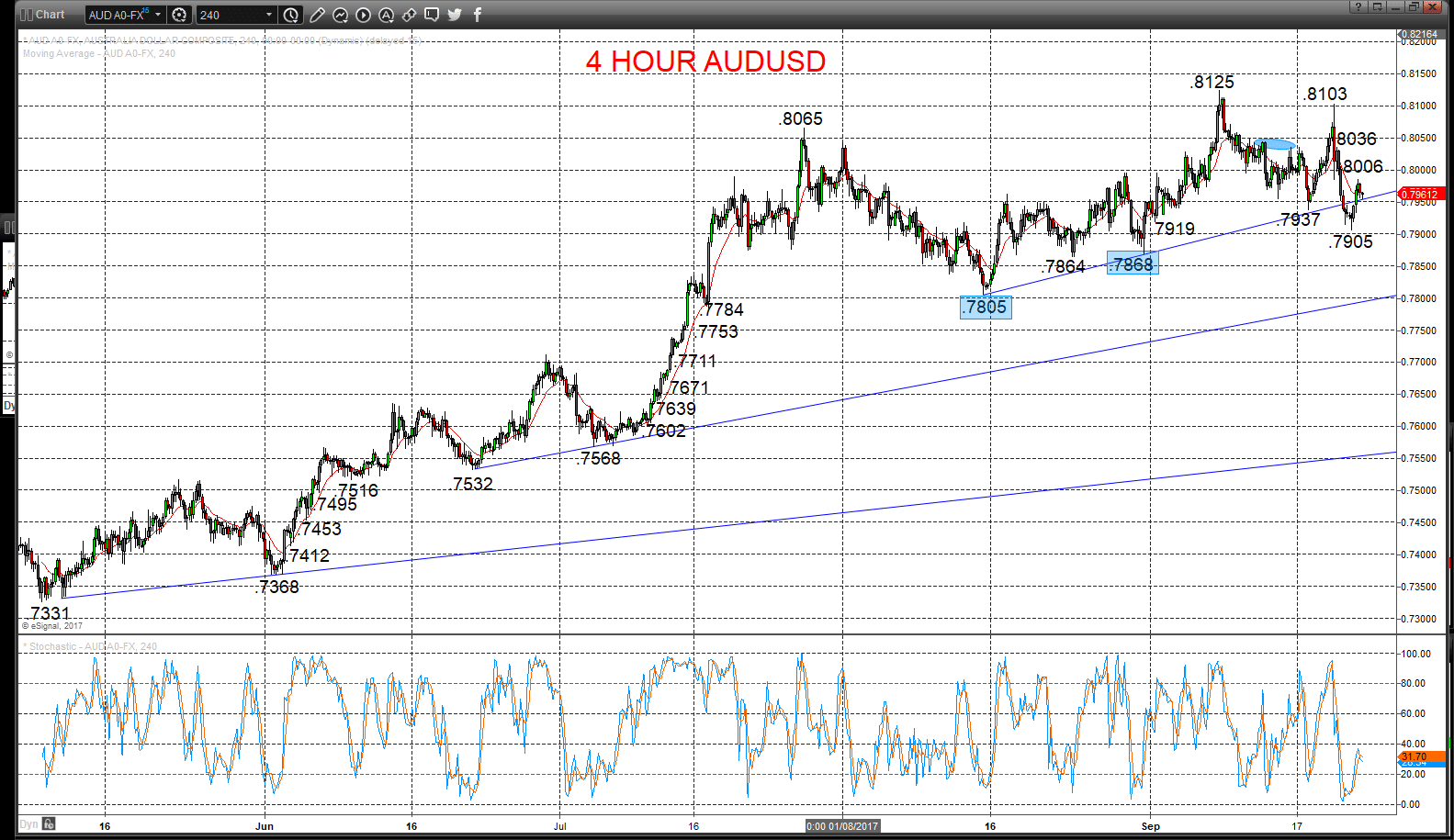 ---
A stronger bias for the US Dollar before and since the FOMC Meeting that concluded on 20th September, with the perception of a more hawkish tone from the Fed.
Erratic activity for AUDUSD, but with support surrendered, the risk is to the downside, maybe for a key level at .7868.
For NZDUSD, despite recovery efforts, the hung parliament after the election sees risk for a more negative New Zealand Dollar outlook in the short-term.
Read more forex analysis
A new setback low and despite a bounce Friday, initial resistance at .8006 has capped, leaving downside pressures from Thursday's plunge through supports at .7937 and .7919, keeping the risk lower for Monday.
Furthermore, this leaves risk for a challenge to .7868, below which would see an intermediate-term shift from bullish to neutral and potentially through .7805, which would see an intermediate-term bearish switch.
For Today:
l We see a downside bias for .7905; break here aims for key .7868/64, maybe critical .7805.
l But above .8006 opens risk up to .8036, maybe towards .8103.
Intermediate-term Outlook – Upside Risks:
l Whilst above .7868, we see a positive tone with the bullish threat to the 2015 high at .8164.
l Above here targets .8295 and the .8452/82 area.
What Changes This? Below .7805 signals a neutral tone, only shifting negative below .7568.
4 Hour AUDUSD Chart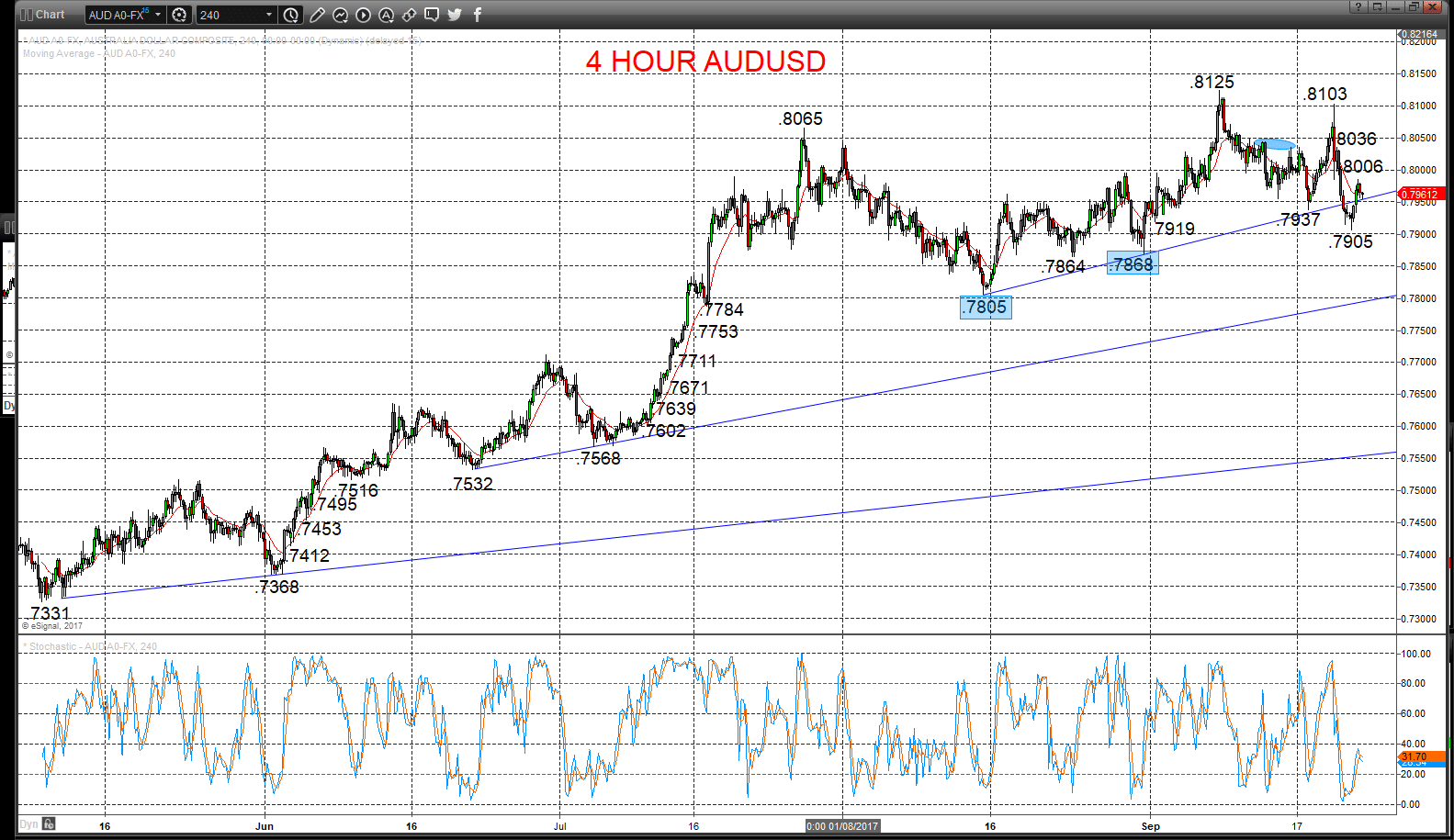 A dip lower Friday and despite a bounce, the initial resistance at .7364 remains intact, leaving negative pressures from the sell off after Wednesday's Fed Meeting through support at .7342 and .7307, keeping the threat to the downside into Monday.
For Today:
l We see a downside bias through .7276; break here aims for .7246, maybe .7200 and potentially closer to .7181.
l But above .7364 opens risk up towards .7400 and.7434.
Intermediate-term Range Parameters: We see the range defined by .7558 and .7128.
Range Breakout Challenge
l Upside: Above .7558 aims higher for. 7744 and .8000/45 area.
l Downside: Below .7128 sees risk lower for .7003 and .6814.
4 Hour NZDUSD Chart