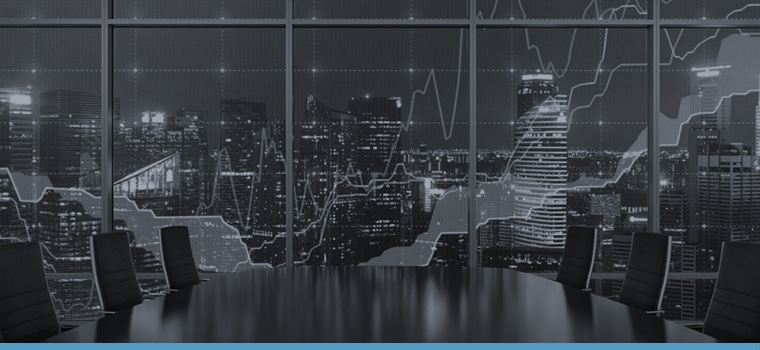 ---
Both Australian and New Zealand Dollars have seen notable losses against the US$ since late April into early May, which have damaged the intermediate-term outlooks into May.
AUDUSD has already shifted to a broader, intermediate-term neutral them, with risks of a more bearish shift. NZDUSD sees risks skewed also to a shift to neutral from bullish for May.
Read more technical analysis of currency pairs
A push lower again Wednesday to breach .7474 to reinforce the aggressive sell off Tuesday (after the rate cut by the RBA) through the trend line from mid-March, now for an intermediate term switch from a bullish to neutral theme and to leave the bias lower Thursday/ Friday.
Risk is now through .7411, through which sees an intermediate-term bearish shift.
For Thursday/ Friday:
We see a downside bias for next key .7411; break here aims for .7388 and maybe .7338/18.
But above .7550/60 opens risk up towards .7631.
Short/ Intermediate-term Range Parameters: We see the range defined by .7411 and .7849.
Range Breakout Challenge
Upside: Above .7835 aims higher for .7878 and .8000.
Downside: Below .7411 sees risk lower for .7197 and 7106.
Daily AUDUSD Chart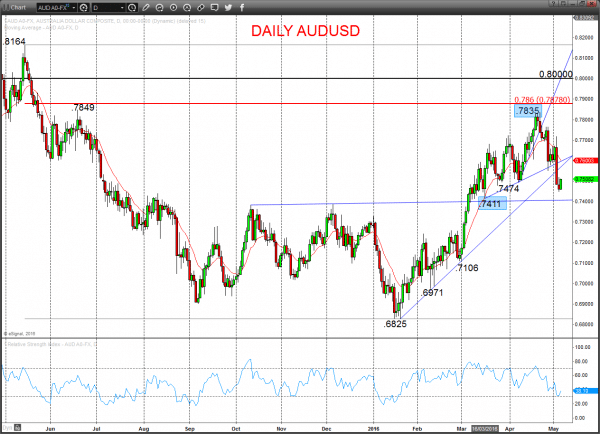 A further break lower Wednesday to reinforce the bearish outside Tuesday pattern back from the mid-April peak at .7054, to push through .6947 and .6893 supports, for a further correction into Thursday/ Friday.
For Thursday/ Friday:
We see a downside bias for .6856; break here aims for key .6805, which we would look to again try to hold.
But above .6941 opens risk up to .6997.
Short/ Intermediate-term Outlook – Upside Risks:
Whilst above .6805, we see a positive tone with the bullish threat to .7000/12.
Above here targets .7232 and .7396/7413.
What Changes This? Below .6805 signals a neutral tone, only shifting negative below .6664.
Daily NZDUSD Chart