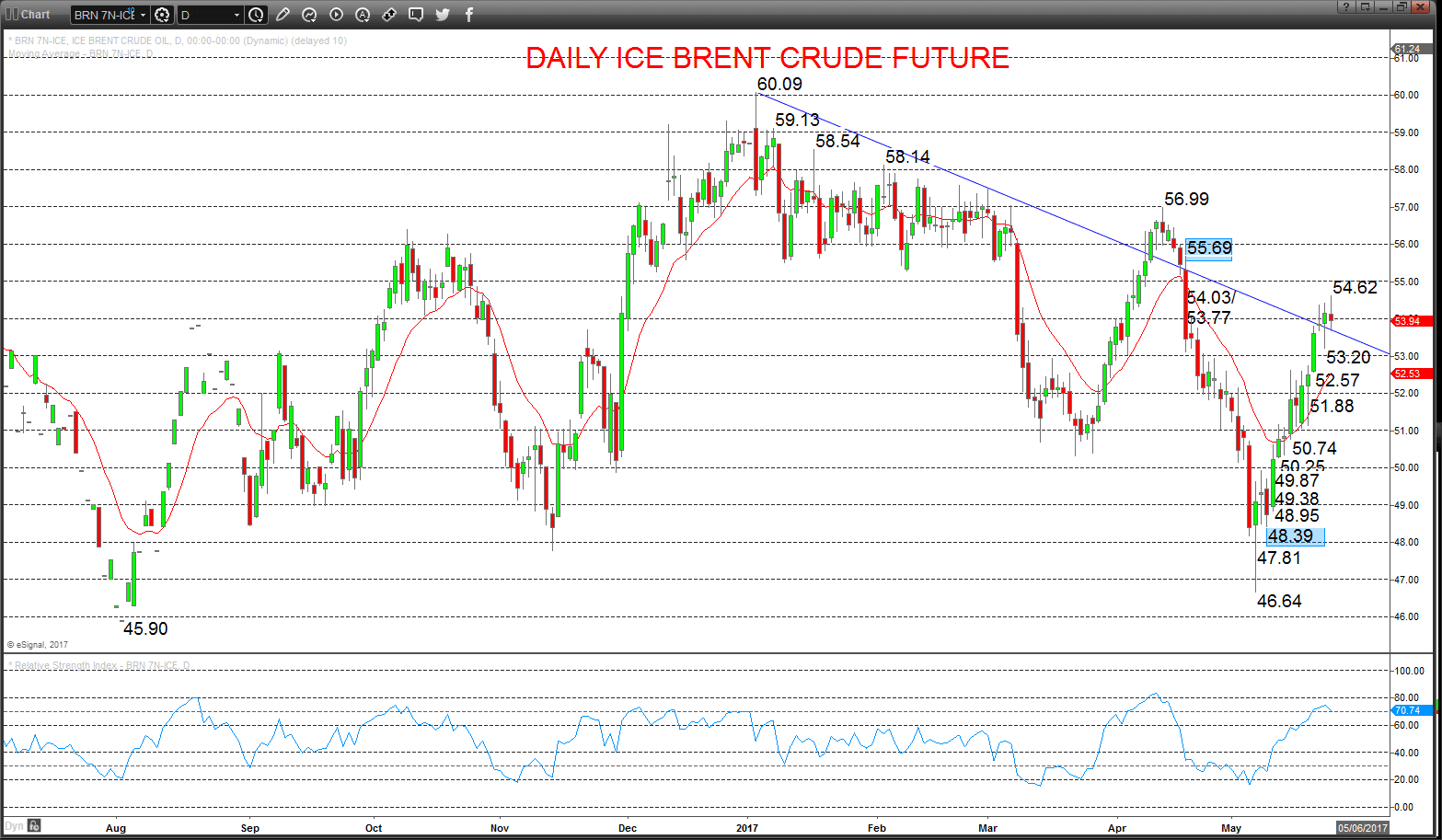 ---
The Brent Crude Oil future remains solid into the OPEC Meeting this week.
This reinforces the strong surge higher since the early May sell off, back above $50 for a positive tone (in a broader range).
This Oil price rebound maintains negative pressures for the USDCAD spot Forex rate.
Read more technical analyses
ICE Brent Future – Upside threat
July 2017 Contract
A prod high as anticipated for Wednesday up to 54.62, reinforcing the Tuesday dip and strong rebound from just below our 53.26 support (off of 53.20), maintaining upside risk into Thursday.
Growing risk is for a push above 55.69, for a bullish intermediate-term view.
For Today:
l We see an upside bias up to 54.62; break here aims for 55.00, maybe up to the critical 55.69 target.
l But below 53.66 opens risk down 53.20, maybe 52.64.
Intermediate-term Range Parameters: We see the range defined by 48.39 and 55.69.
Range Breakout Challenge
l Upside: Above 55.69 aims higher for 56.99 and 58.14/54.
l Downside: Below 48.39 sees risk lower for 46.64 and 45.90.
Daily Chart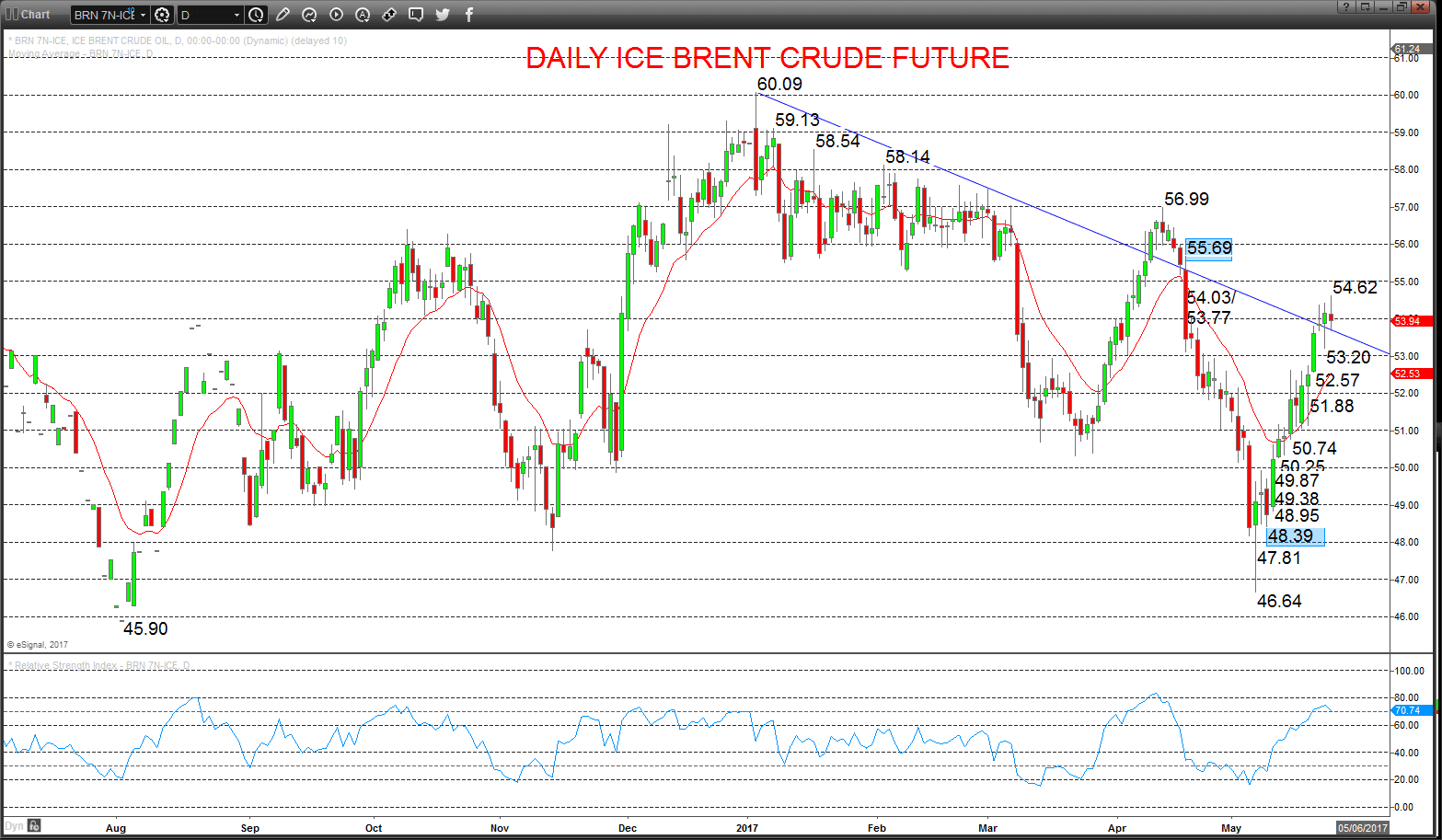 USDCAD – Downside risk
As anticipated and a significant push back to the downside on Wednesday through support at 1.3451 and 1.3435, sustaining downside pressures from the the mid-May surrender of notable support in the 1.3641/35/26 area, aiming lower into Thursday.
For Today:
l We see a downside bias to target 1.3406; break here aims towards 1.3374, maybe as deep as 1.3309/00.
l But above 1.3540/55 opens risk up to 1.3599.
Intermediate-term Outlook – Upside Risks:
l We see a positive tone with the bullish threat to 1.3837/59 and 1.4000/17.
What Changes This? Below 1.3219 signals a neutral tone, only shifting negative below 1.2965.
4 Hour USDCAD Chart