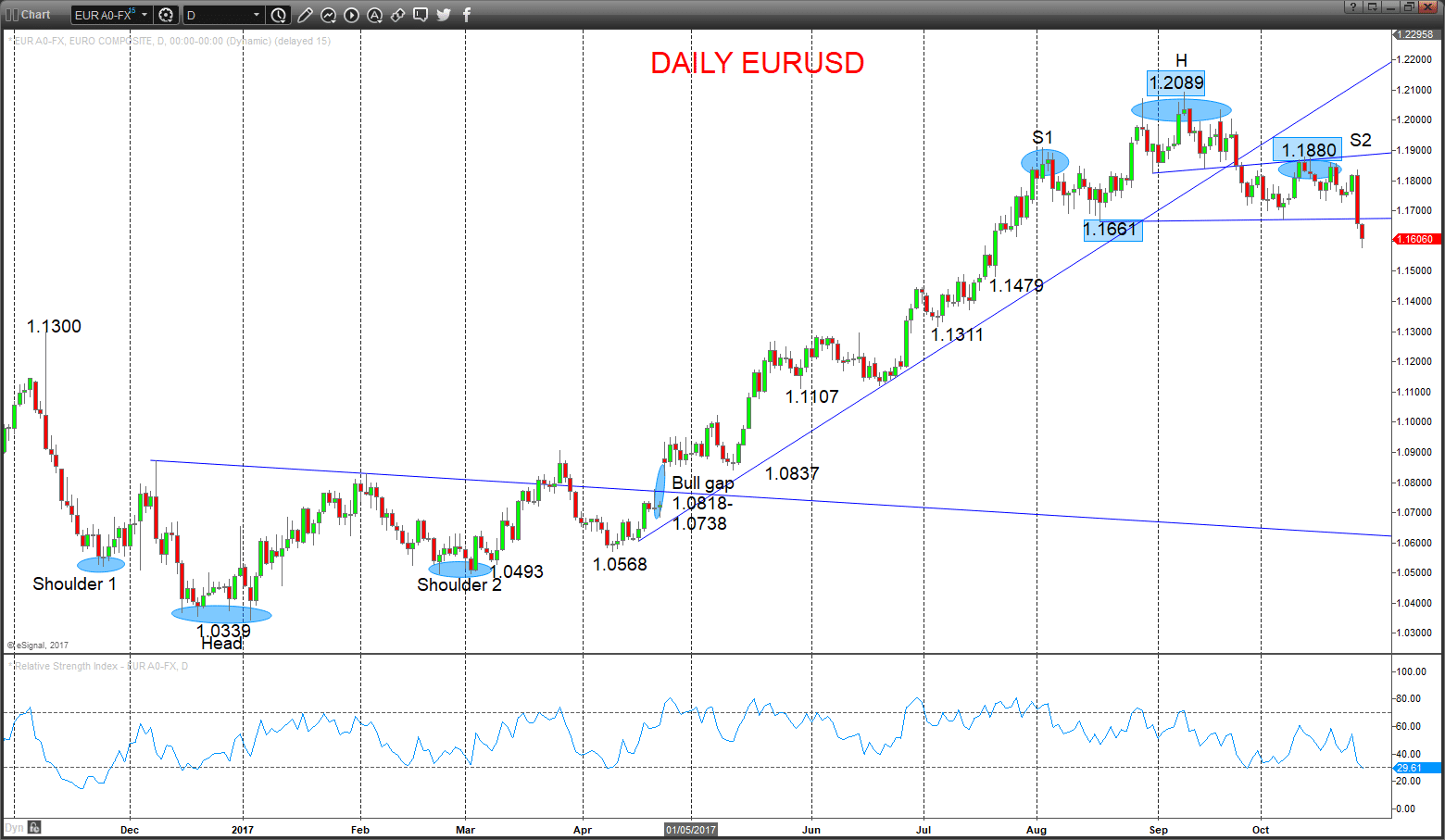 ---
The US Dollar continues to experience a solid recovery across most major, G10 currencies, bolstered by strong data (most recently the Friday 27th October, Gross Domestic Product, GDP) and an ongoing move to a potentially more hawkish FOMC.
The Euro has plunged against most major currencies since the Thursday 26th October, after the ECB gave more insight into monetary policy into 2018. This activity has completed a multi-month Head and Shoulders top pattern for EURUSD, aiming much lower into November (as we had highlighted in a previous report here.
The GBPUSD remains indecisive with uncertainty regarding Brexit negotiations, but with the asymmetric risks still to the downside.
EURUSD – Intermediate-term bear shift and downside risks
Another push to the downside on Friday reinforcing Thursday's plunge lower after the ECB Meeting, through key support at 1.1668/61, leaving risk lower again for Monday.
Furthermore, the break below 1.1614 produced a large Head and Shoulders topping pattern, that has shifted the intermediate-term outlook to bearish.
For Today:
l We see a downside bias for 1.1572; break here aims towards 1.1539, maybe even 1.1500.
l But above 1.1659 opens risk up to 1.1708.
Intermediate-term Outlook – Downside Risks:
l We see a negative tone with the bearish threat to 1.1479.
l Below here targets 1.1311 and 1.1107.
What Changes This? Above 1.1880 signals a neutral tone, only shifting positive above 1.2089.
4 Hour EURUSD Chart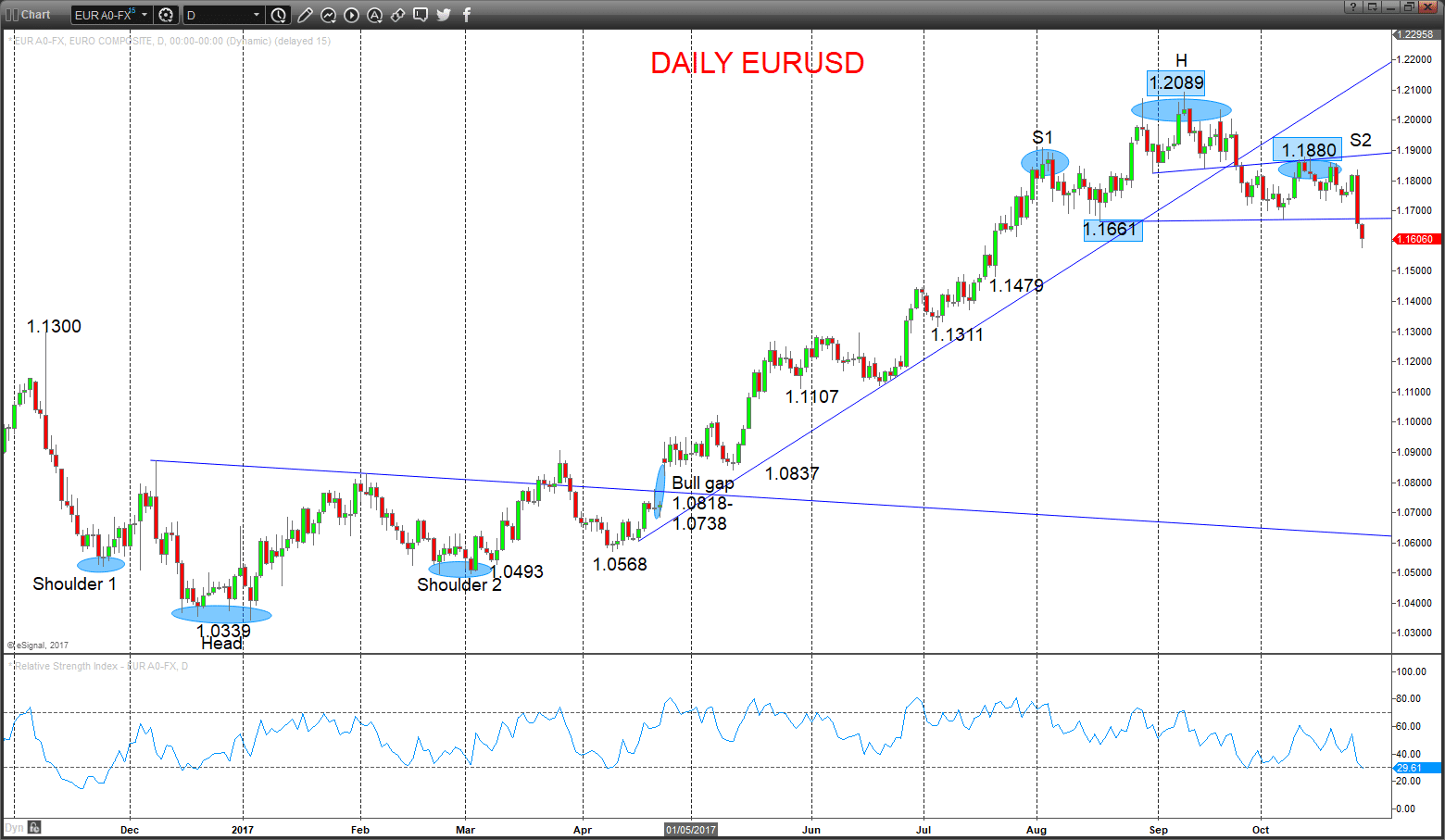 GBPUSD – Negative tone
Push through support in the 13086/73 area has reinforce negative pressures from Thursday's setback from ahead of resistance at 1.3287 (from 1.3279), keeping the bias back to the downside for Monday.
The early October push through 1.3147 neutralised the intermediate term bullish theme, BUT we still see late October/ early November risk for a challenge to 1.2903, which would see an intermediate-term bear shift.
For Today:
l We see a downside bias to 1.3069; break here aims for 1.3026/17.
l But above 1.3224 opens risk up to 1.3279/87, maybe 1.3338.
Intermediate-term Range Parameters: We see the range defined by 1.2903 and 1.3658.
Range Breakout Challenge
l Upside: Above 1.3658 aims higher for 1.3841 and 1.4000.
l Downside: Below 1.2903 sees risk lower for 1.2773 and 1.2587.
4 Hour GBPUSD Chart