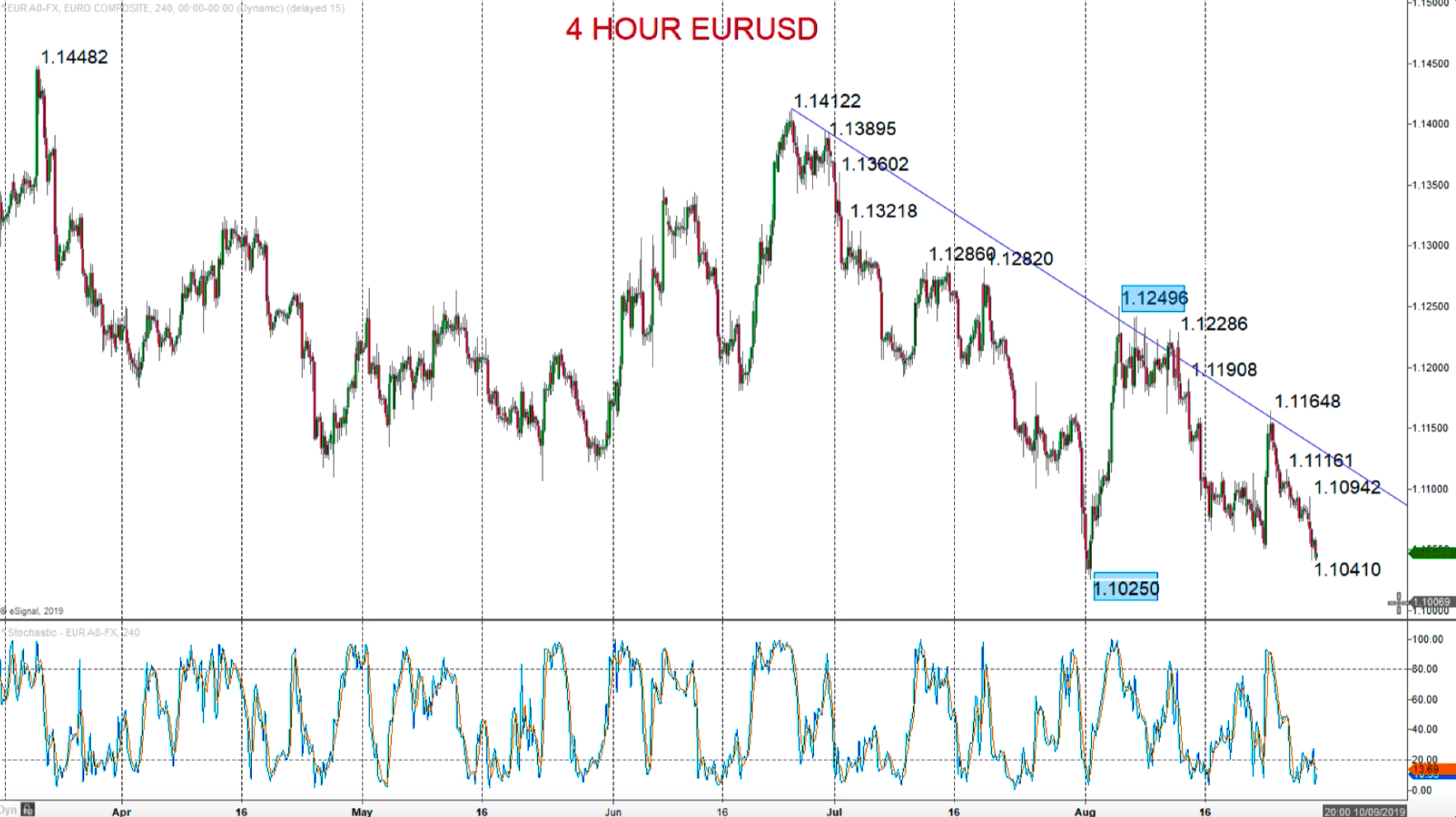 Hi there traders, this is Steve Miley for forexreaders.com and here we're taking a look at the Euro.
The Euro vs the USD, EURUSD, in here, a negative tone throughout this week, grinding lower but a bit of acceleration yesterday to the downside having had that spike higher back at the end of last week in a quick reverse at the beginning of this week in here back down from this down trend line that comes all the way from June.
So very negative in here, the market taking out the more recent low that we posted at the end of last week and real risk now down to this cycle low at 1.1025, a breakthrough there would see a more intermediate term bearish theme and also then target the cycle option level at 1.10. So, 1.1041, 1.1025 and 1.1000 potential targets for today. Really it's going to take a push all the way back up here through 1.1094 to start to ease off bearish pressures. This has been Steve Miley here for forextraders.com and I wish you a great trading day.