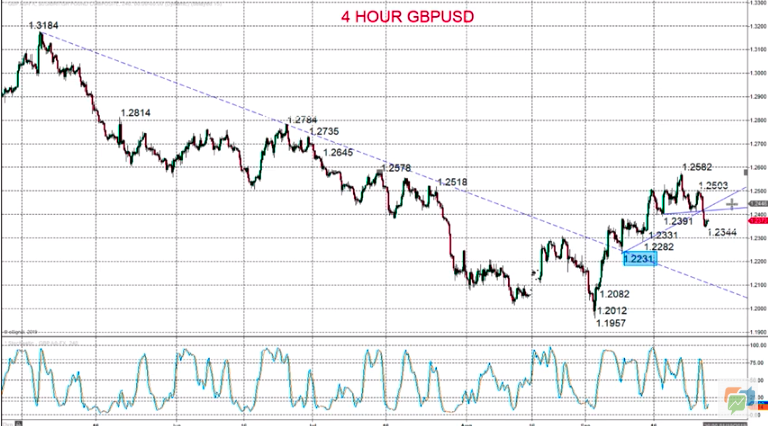 Hi there traders, this is Steve Miley for forextraders.com and here we're looking at the Euro against the US dollar, the EURUSD spot FX exchange rate.
So what we're looking at in here is still an underlying positive tone. The market has had this decent rebound in here with the US dollar weakness. A decent rebound to start off October.
We have pushed above this down trend line, this tentative down trend-line that's been probed on a number of occasions in here and the market again probing above this tentative down trend-line and certainly signalling a more positive tone.
We did get a dip lower yesterday, but the market held exactly – we had this support in here at 1.0939, the market held exactly at that 1.0939 level and rebounded from there and that leaves a threat still higher, back up to 1.10 – 1.1000 in here, 1.1001 and we're looking for a push back up to here and maybe up towards 1.1024/26 area up here.
Only down through our 1.0939 twice held support signals a more negative tone to target 1.0903.
So an upside bias going into today, Wednesday, for the Euro verses the dollar.
This has been Steve Miley again for forextraders.com and I wish you a great trading day.
Don't forget to follow us on our YouTube channel.