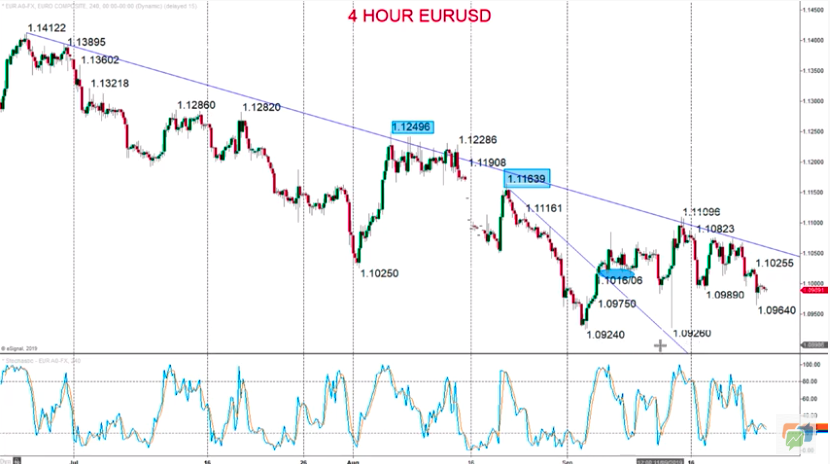 Hi there traders, this is Steve Miley for forextraders.com and we're now going to take a look at the Euro versus the US dollar spot FX rate on a short term, day trade outlook.
Well, the intermediate term first of all, actually looks still relatively negative, the market having been capped previously below this 1.1164 level and the rebound that we saw in the middle of September.
After, this is the rebound – the erratic session after the ECM meeting – when the market spiked lower, held above the early September low of 1.0924 rebounding from 1.0926 but then stalled at this 1.1110 level just below 1.1116 and critically 1.1164 resistance.
Since then the market has been kind of erratic! But then grinding low in a more significant move lower yesterday, down through support here at 1.0989 shifting the very short term tone to certainly more negative and that leaves down side risks in there. So both the intermediate and the short term risks in here lower.
1.0964 the threat for today, that's back to yesterdays low and maybe even down to test the duel lows in here from earlier in September at 1.0926/24.
On the top side it's going to take a push back above 1.1026 up here to signal a more positive tone for today.
This has been Steve Miley for forextraders.com. I'm going to wish you a great trading day and don't forget to like and follow us on our YouTube channel.