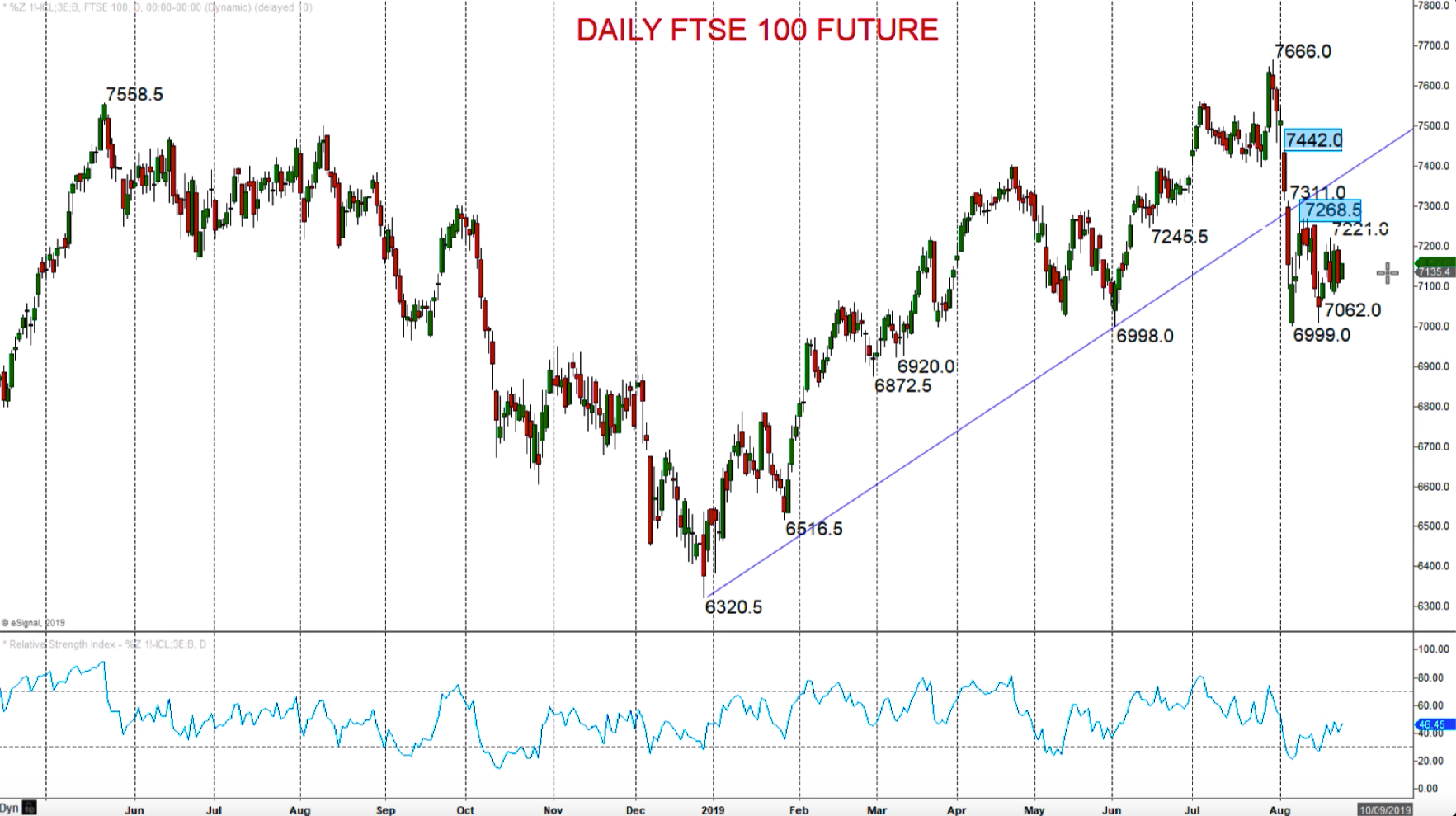 This is Steve Miley, the market chartist on behalf of forextraders.com and we're just going to step away from the FX world and here to look at the equity market. Equity markets really been a driving force of global asset classes, over the last, well, three or four weeks in here really since the beginning of end of July beginning of August when we had this huge sell-off in the equity markets.
Here we're focusing on the FTSE 100, the UK benchmark average, certainty that sell-off that we saw at the beginning of August at the damaging intermediate term bullish outlooks in here and shift in the outlook to more negative.
But since then, we've kind of this erratic basing recovery efforts in here and certainly over the last week in here. Multiple rebounds from support from above 7062 and we do see an upside bias going in today and a setback yesterday but rebounding already in here this morning and there is real risk revealed today going up towards, back up to 7200 maybe 7221. 7268 and a half on the upside, probably not attainable today but going into next week that's going to be a critical focus for the FTSE 100. Again, this has been Steve Miley, the market chartist, on behalf of forextraders.com and I wish you a great trading day.