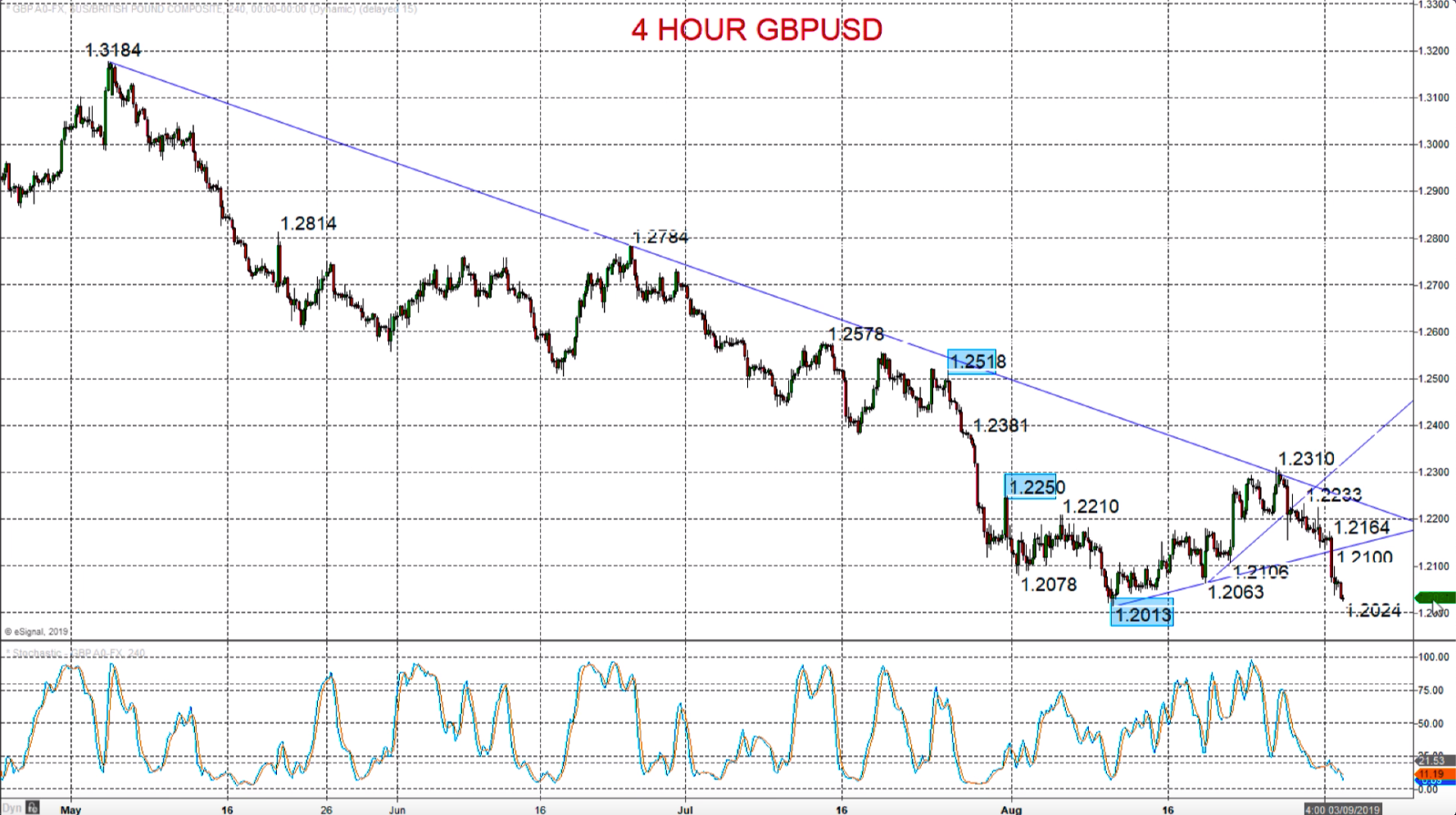 Hi there traders, this is Steve Miley for forextraders.com and we're now looking at the GBPUSD cable spot FX rate. Well the dollar strong across the board anyway but cable weakness coming back through in here. Concerns regarding potentially a no-deal Brexit, concerns regarding maybe a snap general election and all the turmoil that we have coming into this week around trying to block no-deal Brexit ect.
All of that heightening risk of a more negative tone in here for the pound, and as I say the dollar's strong anyway so against most other currencies. So, the pound rolling back lower last week, accelerating lower into the beginning of this week as Boris Johnson threatening a no-deal, continuing with a no-Brexit stance or trying to potentially call a general election maybe threatening Tory backbenchers in here and members of the Tory party.
So, all of that negative for the pound, and the dollar's strong anyway. Cable lower, taking out supports here at 1.2106/1.2063, the trend line yesterday in here that comes up from the low, really just sitting on top of the low in here at 1.2013, psychological 1.2000 and real risk for a more negative tone in here going into today. Only above 1.2100 starts to ease the negative pressures just for today. This has been Steve Miley, Market Chartist, for forextraders.com and I wish you a great trading day.