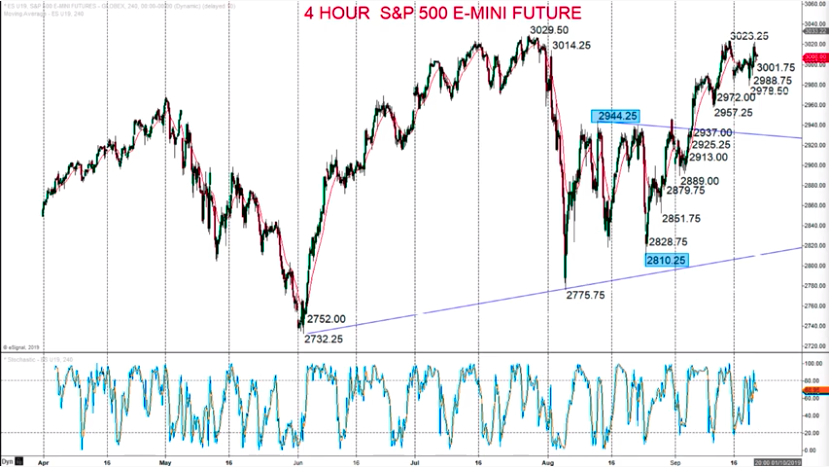 Hi there this is Steve Miley for forextraders.com and we're going to turn our attention now onto the equity markets and look in here at the S&P 500. The E-MINI FUTURE in here which is up close to the all time high in here. Back up, yesterday, up to the peak from earlier in September and that's just below this all time high from back here in June.
So, the market poised up there. We did get a slight setback from there yesterday in the afternoon session in the US but never-the-less the market resilient after the FED meeting – we did get that sell off after the FED meeting on Wednesday but then a strong recovery effort after the FED meeting sustaining, reinforcing into intermediate term and short term bullish pressures.
Certainly intermediate bullish pressures from this whole rally in here from late August that created this bigger basing pattern after the big sell of that we saw at the beginning of August.
So the intermediate term outlook stays very firm in here and the short term bias is higher as well with that strong recover after the FED meeting this week on Wednesday into Thursday and despite this little setback we had yesterday afternoon the market aiming higher, back up for this peak in here from earlier in September – the peak up here at 3029.5 to that all time high in here.
A real risk for a push up to challenge there now going into the end of the week.
And then for a new all time high going into the second half of this month.
This has been Steve Miley for forextraders.com.
Please follow us on YouTube and like us here. Have a great trading day.