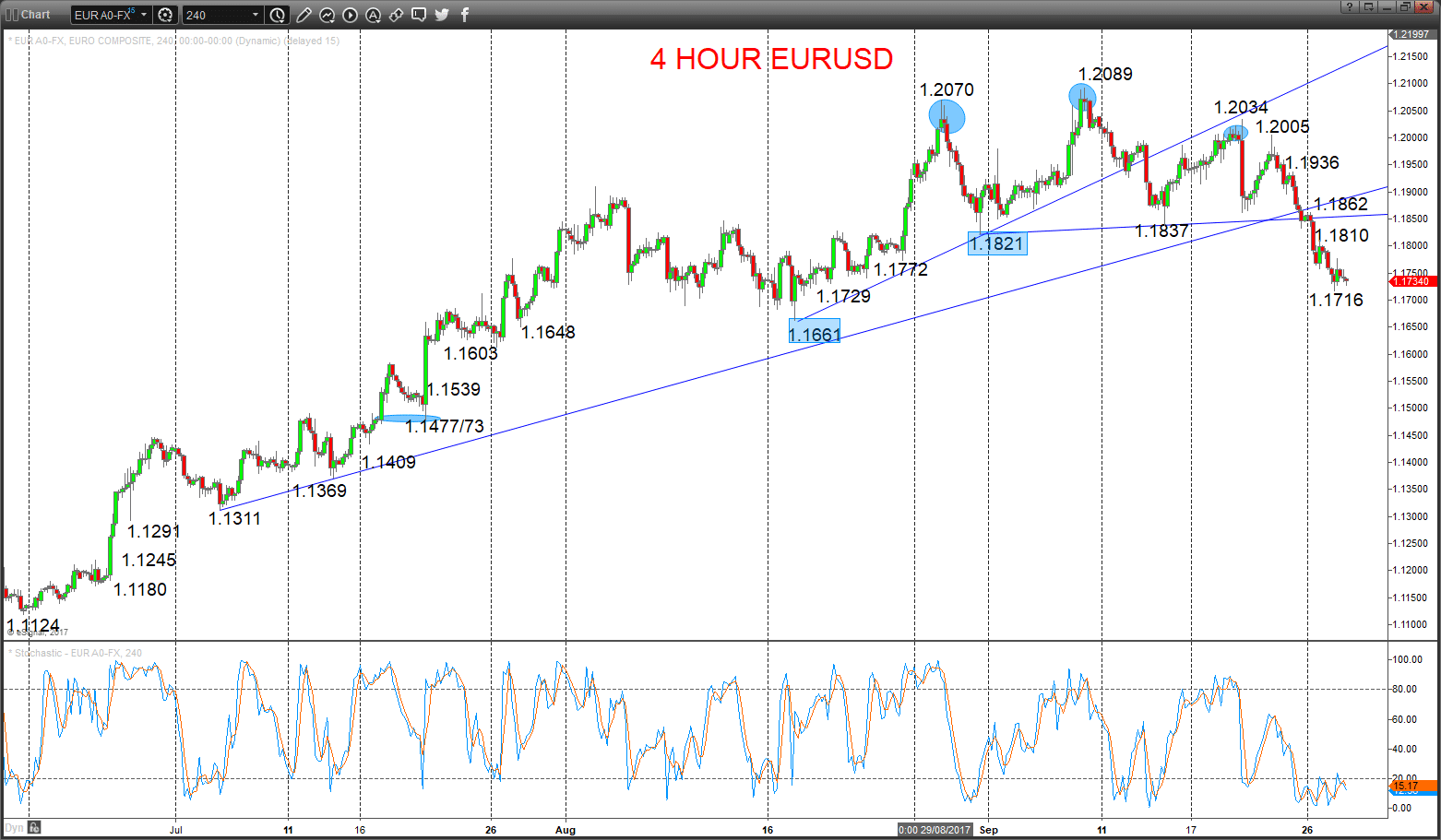 ---
The US Dollar has started on a phase of strengthening since the mid-September FOMC Meeting, against most major global currencies.
For EURUSD, this has produced a short-term Head and Shoulders Top pattern, shifting the intermediate-term outlook to neutral, with risks to the downside.
For GBPUSD, a small topping pattern has also formed, pointing to a negative correction into early October.
See all current forex market views
EURUSD – Intermediate-term shift to neutral, downside risks
Another push lower on Wednesday, sustaining negative pressures from the recent push through key support at 1.1821.
Furthermore, the Tuesday plunge through the Neckline for the Head and Shoulders Top pattern, the up trend line from April and the critical swing low at 1.1821, shifted the intermediate term outlook from bullish to neutral.
In addition, the threat is now for a challenge to 1.1661, below which was seen intermediate-term shift of bearish.
For Today:
l We see a downside bias for 1.1716 and key level at 1.1661; below targets 1.1648 and 1.1603.
l But above 1.1810 opens risk up to 1.1862.
Intermediate-term Range Parameters: We see the range defined by 1.1661 and 1.2089.
Range Breakout Challenge
l Upside: Above 1.2089 aims higher for 1.2173, maybe closer to 1.2600/02.
l Downside: Below 1.1661 sees risk lower for 1.1479 and 1.1311.
4 Hour EURUSD Forex Chart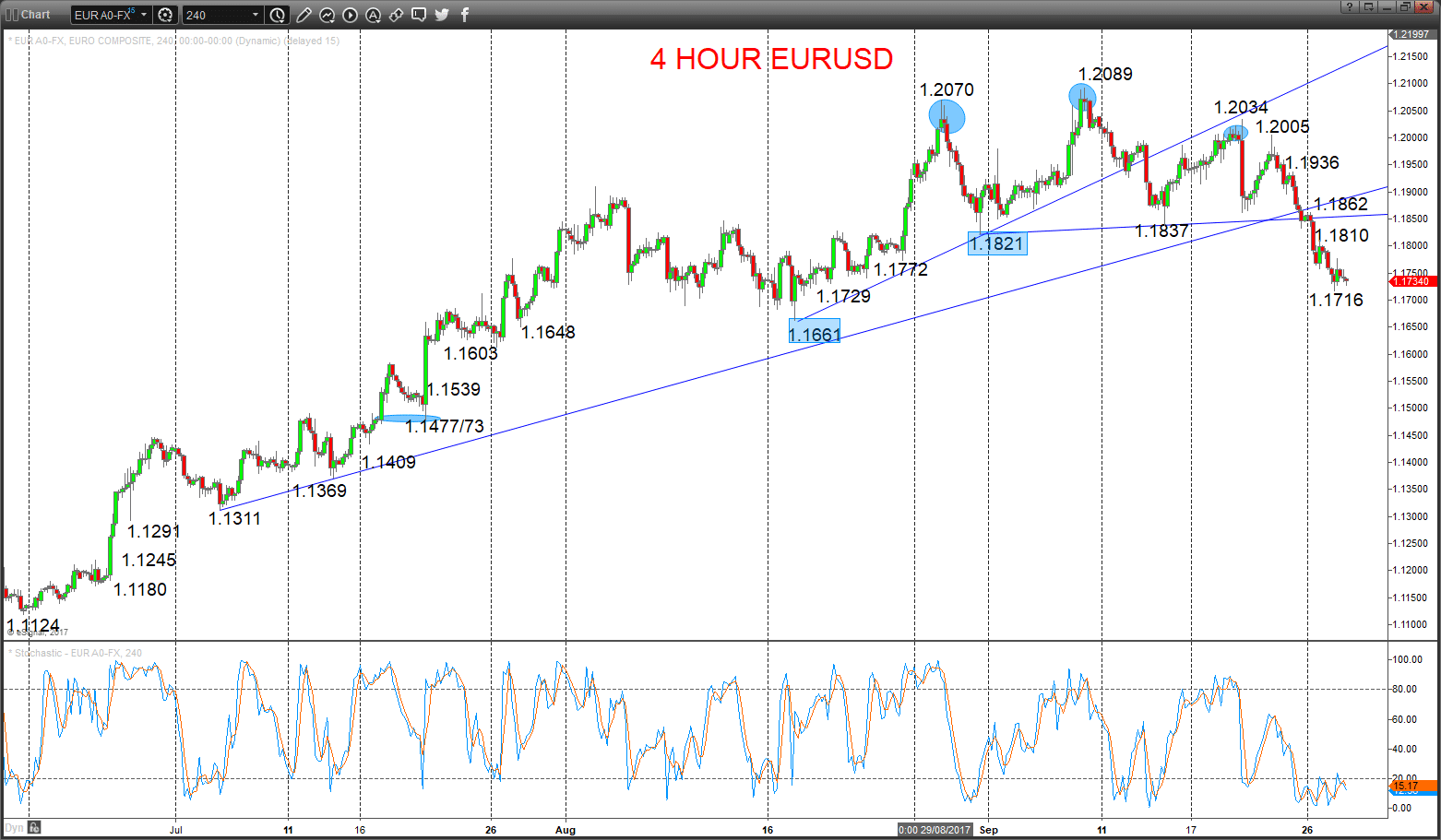 GBPUSD – Downside correction bias
A push lower below 1.3407 and 1.3380 on Wednesday, reinforcing Tuesday's surrender our important 1.3448/34 support area and the up trend line from early September, completing a smallHead and Shoulders Top pattern, keeping risk lower for Thursday.
Whilst above 1.3147, however, we still see an intermediate-term bullish tone from the September surge through 1.3269.
For Today:
l We see a downside bias through 1.3362; break here aims for 1.3305, maybe towards 1.3212.
l But above 1.3464 opens risk up to challenge1.3515.
Intermediate-term Outlook – Upside Risks:
l We see a positive tone with the bullish threat to targets 1.3841 and1 .4000.
What Changes This? Below 1.3147 signals a neutral tone, only shifting negative below 1.2903.
4 Hour GBPUSD Forex Chart