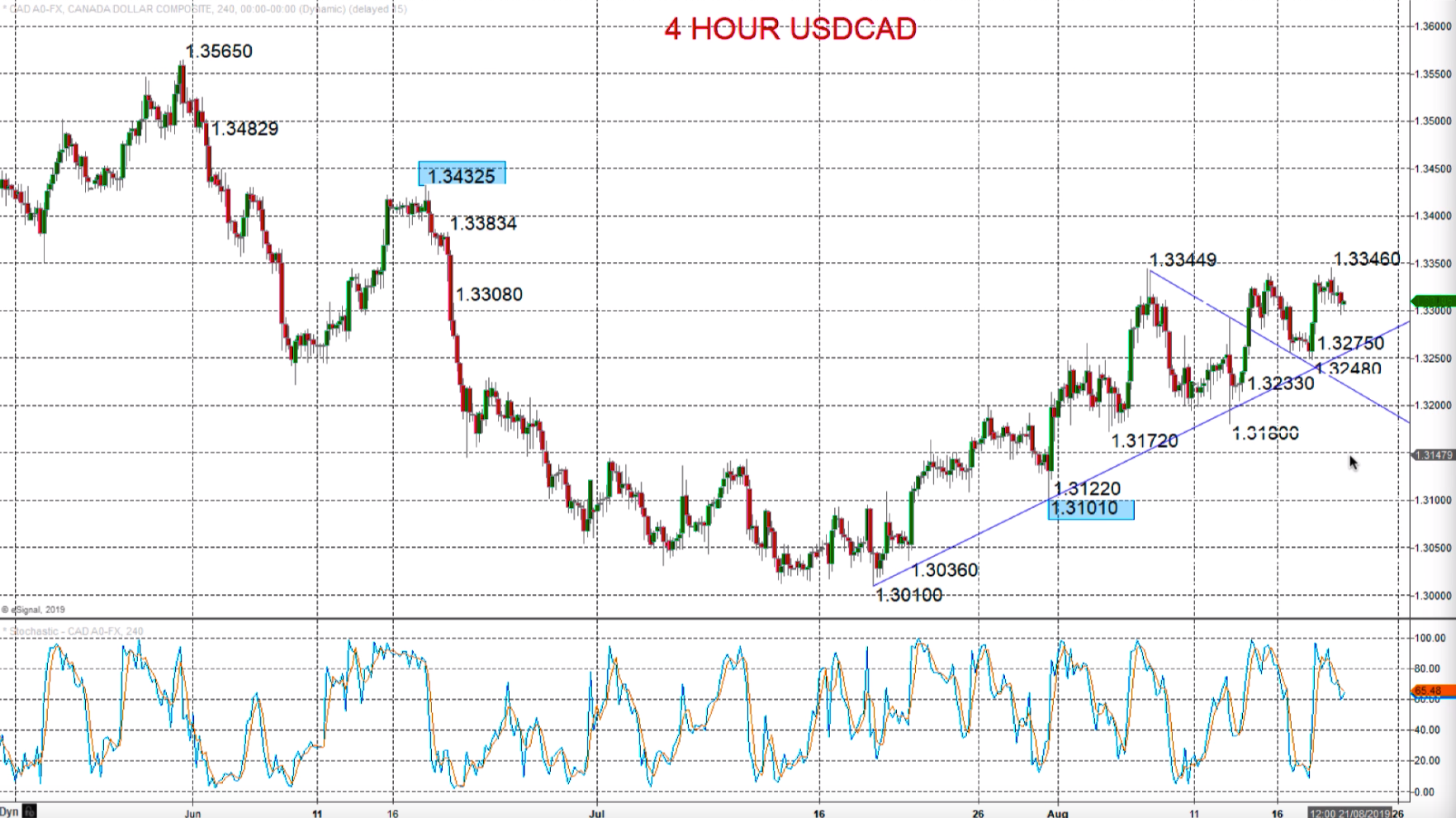 Hi there traders, this is Steve Miley on behalf of forextraders.com and we're now looking at US dollar/Canadian dollar, as we go into an important piece of event for the US currency for the US dollar and going into the FED minutes, the FOMC minutes which we have later on today.
In this environment, we're seeing the dollar continues to remain firm against many G10 currencies and staying firm here against the Canadian dollar. Previously, at the end of last week broke up against this counter trend line and holding above this important support trend line, having flirted with this last week.
Rebounding again from that yesterday, and actually making a new recovery high here at 1.3346 above the 1.3345 previous high, that leaves up certain pressure, that leaves up this whole rally that we've had from July through August very much intact and we see upside pressures going into today, into the FED minutes, up to and through 1.3346, maybe up towards this 1.3383 level. Only starts to look a little bit more negative in here should we break down below 1.3275. Again, this has been Steve Miley on behalf of forextraders.com and I wish you a great trading day.