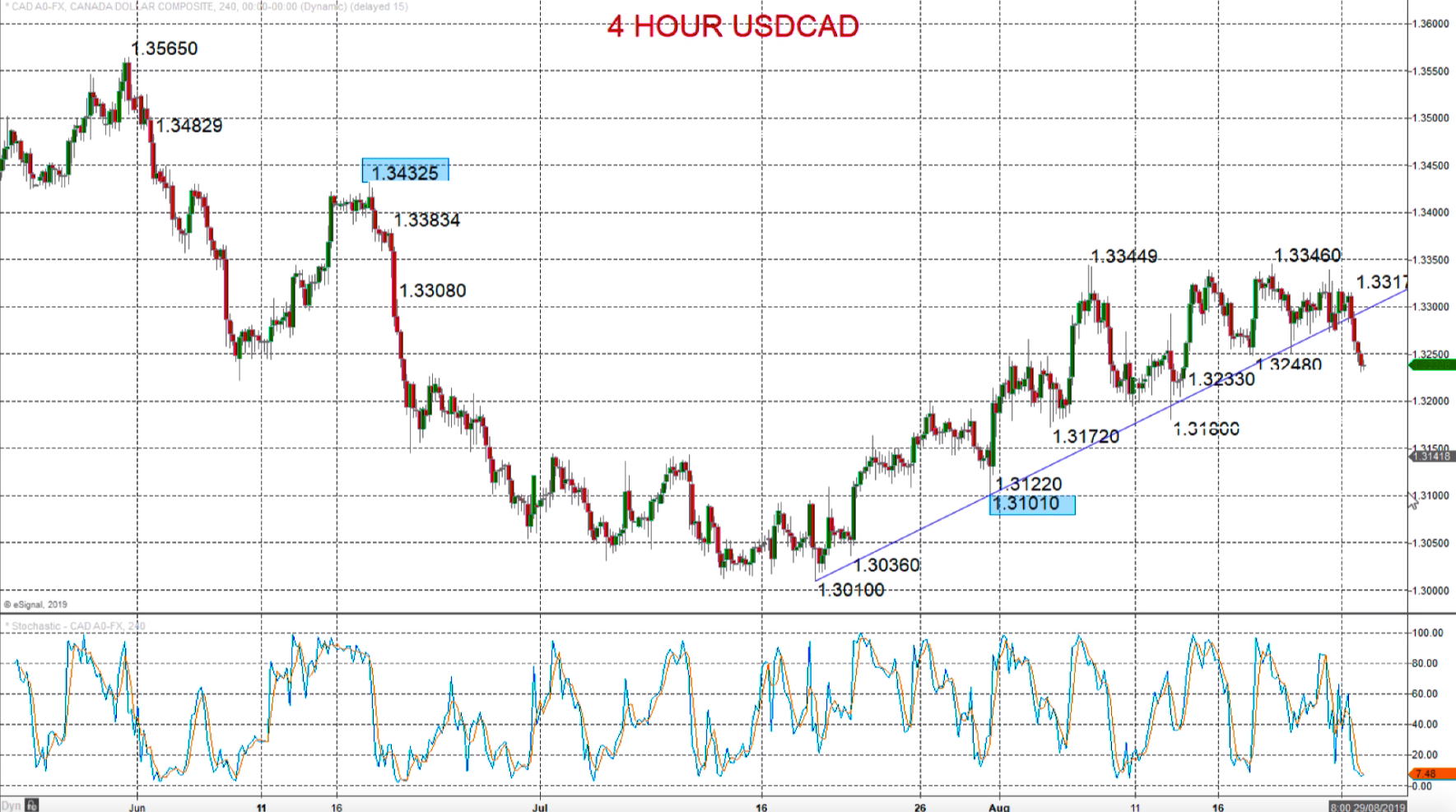 Hi there, this is Steve Miley for forextraders.com and here we're looking at the US dollar versus the Canadian dollar spot FX rate. Well a very sideways consolidation tone in here over the last week, the market very erratic during this current bout of a lot of indecision, a lot of volatility across global asset classes.
Not so much here for USDCAD as we go through the developing trade war and then trade war then trade calm between the US and China and that's seen some erratic activity for USDCAD but nowhere near the volatility we've seen elsewhere.
However, what we have seen in the last 24-hours or so is a more negative tone for the US dollar, although the US dollar generally more positive in here going into the beginning of this week. It's most other currencies but a negative tone for USDCAD and let's see the market push through this support line in here that comes up from July. Also, down through this morning some important supports here at 1.3248 to nudge down to 1.3233 and that sets a more negative tone in here going into Tuesday and we do see downside risks for maybe a deeper correction down through 1.3231 maybe down towards these supports here at 1.3180 and 1.3172. It's going to need a push back up above 1.3291 to signal a slightly more positive tone going into Tuesday. This has been Steve Miley for forextraders.com and I wish you a great trading day.