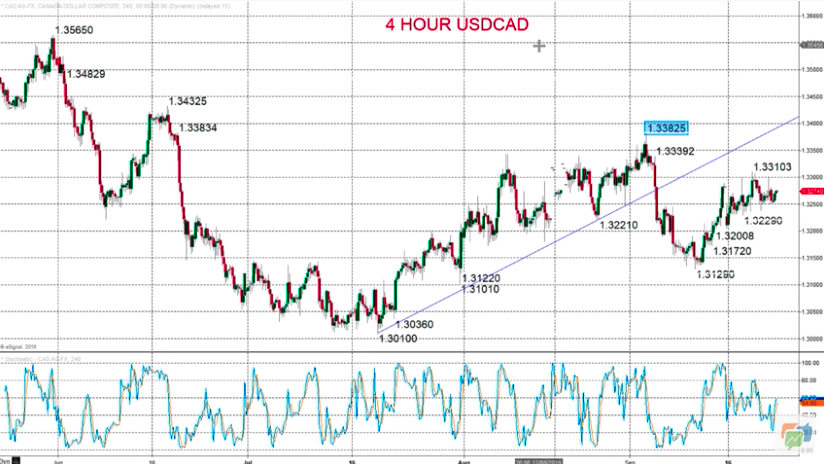 Hi there traders this is Steve Miley for forextraders.com and here we're going to take a look at the short term outlook for the US dollar versus the Canadian dollar spot FX rate.
Well, still a strong recovery effort in here from the middle of September in here and the overall positive tone in here for the US dollar – it's a negative tone for the Canadian dollar. Positive US; negative Canadian dollar in here.
And that's particularly insightful given that we had the big spike up in the oil price last week, although we had, then, a subsequent setback in the oil price. So a spike higher in the oil price should've been positive for the Canadian dollar seeing USDCAD lower.
But we did get the initial move lower, but then a strong rebound up to a new recovery high. The underlying theme since Mid-September remains positive and we see upside pressures very much intact. Even though the intermediate term outlook remains relatively negative whilst below 1.3382, a push above 1.3382 would send the intermediate term outlook to more bullish and we do see an upside threat back up to 1.3310 and then 1.3339, maybe 1.3382/83 into the beginning half of this week.
For today, looking for a challenge up to 1.3310 and above. Only below 1.3229 down here would see the very short term outlook shift to more negative.
This has been Steve Miley for forextraders.com.
Don't forget to follow us on our YouTube and like us here.