The best social trading brokers for 2022
No Toplists found.

Forex social trading, otherwise known as copy trading or mirror trading, has become increasingly popular among beginner traders for more than a decade. Thanks to faster internet speeds and the rise of social media, it has become increasingly easier for investors to access important information such as financial news and market analysis from multiple sources.

Whether you are a beginner trader or simply do not have the time to continuously monitor the forex markets, social trading allows investors to leverage the expertise of other traders.

In this article, we will explain in more detail what social trading is, provide a list of our best forex social trading brokers and discuss many topics to help you choose the best forex social trading broker that is right for you.



Broker
Features
Regulator
Platforms
Next Step
What is social trading?
Social trading simply refers to a type of online trading that allows investors to automatically copy top-performing traders (signal providers) in real time, instantly replicating their trading activities in their own portfolio.
Social trading platforms typically offer a variety of features, including:
The ability to choose from, and follow, multiple signal providers
A choice between multiple trading platforms and mobile devices
Market news and analysis
Charts and analysis tools
Educational resources
To start copying the trades of other investors, you will first need to sign up with a forex broker that offers social trading services. Then scan through the top-performing portfolios before you select the ones that you like the most.
The best social trading brokers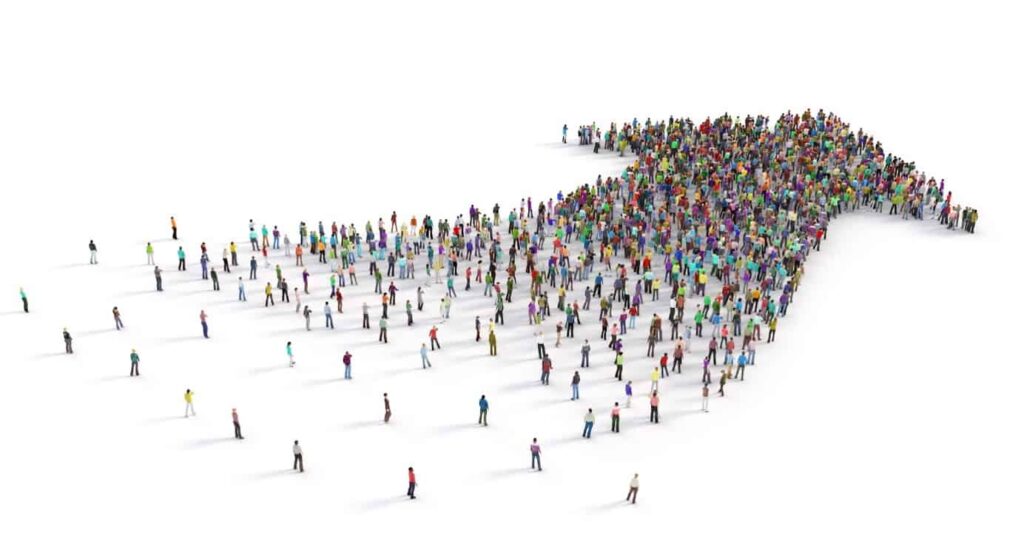 The best social trading brokers are typically the ones that have been around for a while, offer excellent client support and come with great customer reviews.
Above, we have included a table of our top-rated social trading brokers for 2022.
Benefits of social trading
Apart from copying the trades of successful traders, here are some additional benefits that forex social trading platforms offer:
You can learn from successful traders by getting to understand their strategies.
With a multitude of signal providers to choose from, you could set up multiple portfolios with different risk parameters if you wanted to.
You get to decide how much money you want to allocate to a strategy, and you may also stop or pause a strategy at any time.
Most social trading brokers have a thriving online community with like-minded traders you can connect with, share ideas with and learn from.
The drawbacks of social trading
There are a few potential drawbacks to social trading that beginner traders should be aware of.
Firstly, it is important to remember that not all signal providers are successful, and even some of the most successful traders will have losing trades.
Secondly, following copy trading signals that require you to manually input your own trades will inevitably lead to delayed order execution and different trade results compared to your signal provider.
Thirdly, some social trading brokers may require a subscription fee for their copy trading services, which beginner traders should take into account.
Finally, with so many forex social trading brokers to choose from, there will inevitably be ones that could be scams.
Is social trading profitable?
When it comes to social trading, profitability is not guaranteed; like any type of investment, there are risks involved.
All social trading strategies will undoubtedly have losing trades, so it is important that beginner traders understand that no strategy has a 100% win rate and that they should keep their expectations realistic.
Also, never risk more than you can afford to lose remains one of the best pieces of advice you can get when it comes to any type of trading.
With that being said, there are social traders who are consistently profitable. These traders have developed effective strategies and are able to manage their risk well. To find these successful individuals, you will need to be prepared to research their past performance and make sure you understand the risk involved in each strategy before you commit.
Is social trading good for beginners?
Most forex social trading platforms are designed with beginner investors in mind, making it easy to get started, but it is still important to learn the basics of trading and to approach social trading in the same way a discretionary trader would.
Investing a small amount of capital is a good way to start as a beginner trader interested in social trading, and if it goes well, you will likely learn about the markets along the way and gain enough experience to eventually trade larger amounts of money.
Some social trading platforms may offer a demo account so that new users can practice trading with virtual currency before risking real money. Demo accounts can be a good way for beginners to get started with social trading.
Whether you are a beginner trader or not, all traders should ultimately take full responsibility of their own trading accounts and understand the risks involved.
How to choose a social trading broker
There are a few key factors to consider when choosing a social trading broker. The first is the platform itself. Make sure to choose a broker with a robust and user-friendly platform.
The second is to research each broker to make sure they have good reviews, excellent client support and that they are transparent with the performance metrics of their social trading services.
The third, as mentioned before, is the fees charged by the broker. Some brokers charge commission on trades, while others charge a subscription fee. Choose the option that best suits your needs.
Conclusion
Forex social trading can be a great way to make money in the forex market by following and copying other successful traders. Just make sure that you understand the risks involved and that you do your research to find the best forex social trading broker that is right for you.
With so many social trading brokers out there, it can be difficult to determine which broker will ultimately suit your needs, so hopefully the advice given in this article can serve in guiding you toward making this important decision.