No Toplists found.
Short for "Bundesanstalt für Finanzdienstleistungsaufsicht", BaFIN is not just any financial regulatory agency. It is the financial supervisory authority of the largest economy of the EU.
Accordingly, the actual size of the operation is very impressive as well: it currently employs more than 2,600 people, and it supervises an equally impressive number of financial verticals, based on supervisory standards recognized all over Europe.
Based in Frankfurt am Main, BaFIN shares its hometown with a number of important European agencies, such as the European Central Bank, and the Single Supervisory Mechanism, among others.
The verticals falling under BaFIN's supervision include financial service providers and banks, pension funds and insurance providers, stock exchanges, securities and investments, Fintech companies and startups, as well asset-management operations.
Above and beyond its usual regulatory duties, BaFIN is also a dedicated supporter of making it easy for foreign companies to set up shop in Germany. With Brexit looming on the horizon, it now pays special attention to companies interested in moving their operational headquarters from the UK to Germany.
In this regard, the authority has set up a special Brexit FAQ page at its official website, where it deals with specific questions concerning Brexit for banking institutions, securities and investment providers and insurance agencies.
Foreign firms interested in setting up shop in Germany are provided with all the information they need to obtain authorization in the country and to begin offering their financial services there.
As far as consumer protection is concerned, BaFIN has a separate section dedicated to consumers, where news are provided as well as contact and complaint opportunities.
Consumer protection is apparently defined as one of the core tasks of the authority. In line with that definition, BaFIN has made collective consumer protection one of its top missions. What exactly does that mean in practical terms though?
The authority closely monitors the activity of payment institutions, retirement funds, credit agencies and financial services institutions, deposit-guarantee schemes, management companies and securities trading.
Ensuring the stability of the institutions involved in any of the above-mentioned verticals is done in the interest of the public. What that means is that the agency does not stop at merely pinpointing irregularities and informing the public about them. It goes after such irregularities, aiming to solve them in a way that is beneficial for the public.
One thing members of the public have to bear in mind in this regard though is that the said irregularities have to be large enough to go beyond the individual case.
That said, BaFIN will indeed help individuals too, through its helpline/complaint form. Those requesting the help of the authority are usually offered a path of resolution outside of court, which is a legitimate avenue that they can pursue.
The authority is limited to the supervision of private insurance undertakings only though, and there are certain legal constraints placed upon the information it can provide to consumers.
It is not allowed to make any recommendations, and it can only warn customers about various crooked operators in extreme cases.
Below is a list of brokers that are BaFIN regulated

Broker
Features
Regulator
Platforms
Next Step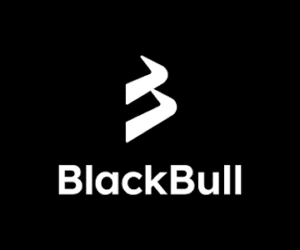 Forextraders' Broker of the Month
BlackBull Markets is a reliable and well-respected trading platform that provides its customers with high-quality access to a wide range of asset groups. The broker is headquartered in New Zealand which explains why it has flown under the radar for a few years but it is a great broker that is now building a global following. The BlackBull Markets site is intuitive and easy to use, making it an ideal choice for beginners.