Bollinger Bands Definition – Bollinger Bands are a technical analysis tool invented by John Bollinger in the 1980s. It is a method that combines a moving average with the underlying instrument's volatility. The bands were designed to gauge whether the prices are high or low on a relative basis. They are plotted two standard deviations above and below a simple moving average. The bands look like an expanding and contracting pipe. Prices will often meet resistance at the upper band and support at the lower band. Tips for forex traders: 1) when the bands contract drastically, the signal is that volatility will expand sharply in the near future; 2) an additional signal is a succession of two top formations, one outside the band followed by one inside. If it occurs above the band, it is a forex selling signal. Conversely, when it occurs below the band, it is a forex buying signal.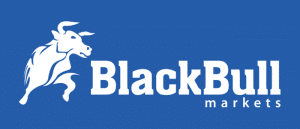 Forextraders' Broker of the Month
BlackBull Markets is a reliable and well-respected trading platform that provides its customers with high-quality access to a wide range of asset groups. The broker is headquartered in New Zealand which explains why it has flown under the radar for a few years but it is a great broker that is now building a global following. The BlackBull Markets site is intuitive and easy to use, making it an ideal choice for beginners.