Bar Chart Definition – A Bar Chart is a type of chart style that attempts to convey a visual representation of price activity over a given period of time. This type of chart is popular among forex traders because it enables quick recognition of trends and patterns. For each trading period on the chart, a vertical line is constructed, the length of which is determined by the highest and lowest price that the currency traded for the period. The opening price is denoted by a small horizontal line on the left of the vertical bar, and the closing price, by a similar line on the right side. A similar, though different, style of chart than the Bar Chart is one that displays "candlesticks". Both styles attempt to communicate quickly the general pulse of the currency trading market for technical analysts and forex traders alike.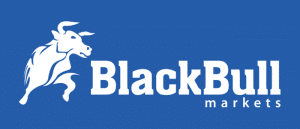 Forextraders' Broker of the Month
BlackBull Markets is a reliable and well-respected trading platform that provides its customers with high-quality access to a wide range of asset groups. The broker is headquartered in New Zealand which explains why it has flown under the radar for a few years but it is a great broker that is now building a global following. The BlackBull Markets site is intuitive and easy to use, making it an ideal choice for beginners.