Bid/Ask Spread Definition – The Bid/Ask spread is the difference between the price a Seller is asking for and the price that a Buyer is willing to pay. A Bid/Ask spread exists in virtually every freely traded market. In currencies for example, if you receive a quote for a EUR/USD currency pair of $1.2750/52, the first figure is the "Bid" price of $1.2750, the second figure is the "Ask" price, and the net of the two, $0.0002, is equivalent to a spread of 2 "pips" in forex slang. In a market that is moving quickly upward or downward, the Bid/Ask spread often widens. If the perceived value of a currency is considerably higher or lower than its current price the Bid/Ask spread may also widen. The Bid/Ask spread is the profit margin for the broker/dealer involved in the transaction. Commission spreads in forex are typically in the 2-5 pips range. Compare forex brokers for the best prevailing fee structures. Currency spreads for bank wire transfers are considerably higher due to a host of consumer pricing issues unrelated to retail forex trading. How big the spread will be is decided by supply and demand, more buyers will result in more bids and more sellers. The liquidity of the asset will affect the spread a lot. Currency is a highly liquid asset compared to other assets and therefor has a very small spread.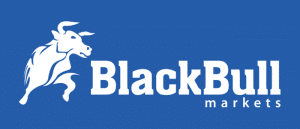 Forextraders' Broker of the Month
BlackBull Markets is a reliable and well-respected trading platform that provides its customers with high-quality access to a wide range of asset groups. The broker is headquartered in New Zealand which explains why it has flown under the radar for a few years but it is a great broker that is now building a global following. The BlackBull Markets site is intuitive and easy to use, making it an ideal choice for beginners.