Broker Definition – A Broker is an agent, individual or firm that acts as an intermediary by putting together buyers and sellers for a fee or commission. In contrast, a "dealer" commits capital and takes one side of a position, hoping to earn a spread by closing out the position in a subsequent trade with another party. There are two types of forex brokers. Electronic Communication Networks, or ECNs, act as an Interbank broker in the free market by connecting the major banks and brokerages with individual forex traders. Spreads tend to be smaller, suggesting either a flat fee or a commission, and this type of broker will not trade against you. Type two is a Retail forex company, commonly referred to as a market maker, since it essentially creates its own trading markets. Spreads are arbitrarily decided, trades can be made against you, and profits are distributed at the broker's discretion. Retail forex companies are attractive to newcomers and those short on cash because they don't require large investments. They allow you to demo trade on their platforms until you know what you're doing and give you unusually high leverage. The Internet has been the great enabler of forex trading, but our business partners are often unseen. A prudent trader will perform extensive due diligence, read prevailing forex broker reviews, and review the opinions of fellow forex traders before making a final decision on a specific broker.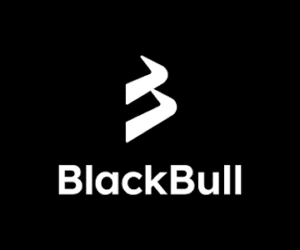 Forextraders' Broker of the Month
BlackBull Markets is a reliable and well-respected trading platform that provides its customers with high-quality access to a wide range of asset groups. The broker is headquartered in New Zealand which explains why it has flown under the radar for a few years but it is a great broker that is now building a global following. The BlackBull Markets site is intuitive and easy to use, making it an ideal choice for beginners.