Capital Account Definition – The Capital Account is one of three primary components of a country's Balance of Payments, the others being the Current Account and the Financial Account. Within these three categories are sub-divisions, each of which accounts for a different type of international monetary transaction. The capital account records all international capital transfers. These transfers may be the acquisition or disposal of non-financial assets, for example, a physical asset such as land, and non-produced assets, which are needed for production but have not been produced, like a mine used for the extraction of diamonds. The capital account is further broken down into monetary flows resulting from debt forgiveness, the transfer of goods, and financial assets by migrants leaving or entering a country. Additional transfers may include the transfer of ownership on fixed assets, the transfer of funds received for the sale or acquisition of fixed assets, gift and inheritance taxes, death levies, and uninsured damage to fixed assets.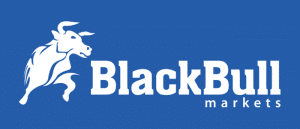 Forextraders' Broker of the Month
BlackBull Markets is a reliable and well-respected trading platform that provides its customers with high-quality access to a wide range of asset groups. The broker is headquartered in New Zealand which explains why it has flown under the radar for a few years but it is a great broker that is now building a global following. The BlackBull Markets site is intuitive and easy to use, making it an ideal choice for beginners.