Channel Definition – A Channel is a straight line drawn parallel to the basic trendline. In an uptrend, the channel line slants up to the right and is drawn above rally peaks. Conversely, in a downtrend, the channel line is drawn below price bottoms and slants down to the right. Resistance is interpreted to be around rising channel lines and support around descending channel lines. A break above or below the channel signals a possible change of a trend. Forex traders know that one of the best currency trading strategies that can produce a high risk/reward ratio is the breakout strategy. The breakout occurs when the market suddenly bursts in a particular direction after a period of consolidation. The burst will usually give you an opportunity for a decent profit in either direction, and the loss will usually be much smaller compared to the profit it can produce.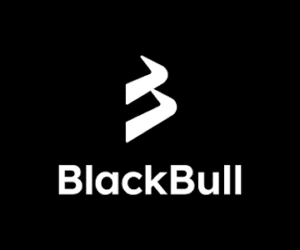 Forextraders' Broker of the Month
BlackBull Markets is a reliable and well-respected trading platform that provides its customers with high-quality access to a wide range of asset groups. The broker is headquartered in New Zealand which explains why it has flown under the radar for a few years but it is a great broker that is now building a global following. The BlackBull Markets site is intuitive and easy to use, making it an ideal choice for beginners.