Counterparty Definition. A Counterparty is the opposite party in a currency transaction. If you are the buyer, the counterparty is the seller, and vice versa. The primary risk concern for both parties is will your respective counterparty live up to their settlement obligations by either delivering good funds or good title. In many circumstances, the counterparty in a financial transaction is unknown. However, in the forex world, your broker is your counterparty, whether they are a market maker or an Electronic Communication Network, or ECN. Each type of broker serves as a counterparty to the transaction regardless of how they may price for their services.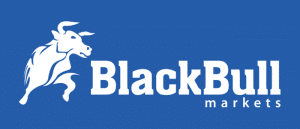 Forextraders' Broker of the Month
BlackBull Markets is a reliable and well-respected trading platform that provides its customers with high-quality access to a wide range of asset groups. The broker is headquartered in New Zealand which explains why it has flown under the radar for a few years but it is a great broker that is now building a global following. The BlackBull Markets site is intuitive and easy to use, making it an ideal choice for beginners.