Current Account Definition. A Current Account is the sum of a nation's balance of trade, net factor income, such as interest and dividends, and net transfer payments, such as foreign aid. Generally, the key component of the Current Account is the balance of trade figure. In economics, the Current Account is one of the two primary components of a nation's balance of payments, the other being the Capital Account. The current account balance, in combination with net capital outflow, provides a measure of the nature of a nation's foreign trade. A current account surplus increases a country's net foreign assets by the corresponding amount, and a current account deficit does the reverse. Both government and private payments are included in the calculation. It has been labeled the current account because goods and services are generally consumed in the current period. The U.S. current account deficit stands at 5% of GDP of $14.2 trillion. Many experts state that this deficit is not sustainable and that the unwinding of this deficit could threaten global prosperity. Others believe the size and stability of the U.S. economy are such that this deficit will not be a problem.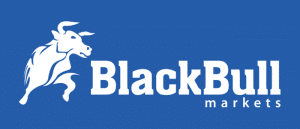 Forextraders' Broker of the Month
BlackBull Markets is a reliable and well-respected trading platform that provides its customers with high-quality access to a wide range of asset groups. The broker is headquartered in New Zealand which explains why it has flown under the radar for a few years but it is a great broker that is now building a global following. The BlackBull Markets site is intuitive and easy to use, making it an ideal choice for beginners.