Deficit Definition. A Deficit is a term used to describe an excess of liabilities over assets, of losses over profits, or of expenditures over income. In economics, it is commonly used to denote a negative balance of trade or payments. A Federal budget that spends more than it takes in is referred to as a Deficit budget. Conversely, if income exceeds payouts, then a surplus is the result. "Running a deficit" is sometimes proposed when a short term economic stimulus in the form of increased government spending is necessary to keep the economy stable until market growth returns. A Deficit is not to be confused with Debt. An annual deficit is the amount that will necessitate an increase the total amount of debt.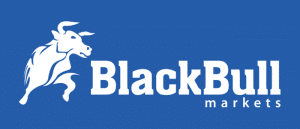 Forextraders' Broker of the Month
BlackBull Markets is a reliable and well-respected trading platform that provides its customers with high-quality access to a wide range of asset groups. The broker is headquartered in New Zealand which explains why it has flown under the radar for a few years but it is a great broker that is now building a global following. The BlackBull Markets site is intuitive and easy to use, making it an ideal choice for beginners.