Fixed Currency Definition. A Fixed Exchange Rate is an exchange rate scheme in which a currency is pegged by the Central Bank so that it cannot fluctuate against other currencies. Currencies may be pegged to another currency or basket of currencies or to some other thing of value or commodity, such as silver or gold. The fixed forex rate provides the basis for countries to settle daily trade balances. Over time, trading partners may disagree on the "peg" as it unfairly states the relative value of the two respective currencies. Negotiations are the only avenue for adjustment since the fixed currency does not float freely in the market subject to supply and demand forces. A fixed exchange rate is usually used to stabilize the value of one currency against another. This arrangement makes trade and investments between the two countries easier and more predictable, and is particularly useful for small economies where external trade forms a large part of their GDP. Fixed exchange rates, established at the Bretton Woods International Monetary Conference of 1944, were used until the early 1970s, when the United States abandoned the gold standard, the Nixon Shock. The Dollar was allowed to float versus other currencies. The European Monetary System, referred to as the "Snake", tried a modified form but it failed also. The Euro is the latest episode in Europe's attempts at monetary union and a unified currency. China has pegged its Renmenbi/Yuan to the U.S. Dollar, occasionally allowing for market adjustments. As its economy transitions from export-driven to consumer-driven, China could ease currency restrictions to increase imports.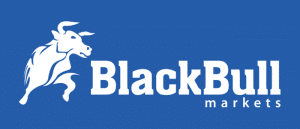 Forextraders' Broker of the Month
BlackBull Markets is a reliable and well-respected trading platform that provides its customers with high-quality access to a wide range of asset groups. The broker is headquartered in New Zealand which explains why it has flown under the radar for a few years but it is a great broker that is now building a global following. The BlackBull Markets site is intuitive and easy to use, making it an ideal choice for beginners.