Hedge Definition. A Hedge in Forex is a trading strategy whereby an investor seeks to reduce the risk of an adverse price movement on a security, commodity or currency that they own in one market by taking a position or combination of positions in other markets. This "hedging" practice began when public futures markets were established in the late 1800s to allow for efficient price protection in the agricultural commodity markets. The risk mitigating process has expanded over the years to include futures contracts for hedging currencies, precious metals, energy, and interest rates. Although futures contracts are the most popular medium for hedging strategies, other vehicles typically used are forwards, swaps, options, insurance policies, and many types of over the counter derivative products. An investor will use this strategy if they are unsure of what the market may do and wants to protect their downside risk. Setting a forex stop-order is not necessarily considered a "hedge" since it can be accomplished in the same market, yet it does mitigate downside risk. Hedging requires a cost-benefit analysis since hedging instruments do require premiums and commissions or spreads to be paid. Typically, an investor knowledgeable in options will sell a call option to offset the cost of buying a Put option. The Put guarantees downside protection and potential for gain, while the Call limits the upside, thereby "locking in" a profit on the security or currency.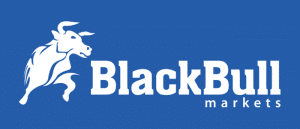 Forextraders' Broker of the Month
BlackBull Markets is a reliable and well-respected trading platform that provides its customers with high-quality access to a wide range of asset groups. The broker is headquartered in New Zealand which explains why it has flown under the radar for a few years but it is a great broker that is now building a global following. The BlackBull Markets site is intuitive and easy to use, making it an ideal choice for beginners.