Limit Order Definition. A Limit Order, sometimes referred to as a buy limit order or a sell limit order, is an order given to a broker by a client that includes specific restrictions related to how the order is to be executed. The client specifies a maximum buying price for a currency or, alternatively, a minimum selling price and a specified time period. The order may be executed at the prevailing market price only if the market reached the price specified by the client. The time restriction allows the forex trader to limit the amount of time that the order can remain outstanding before being cancelled. Since the Limit Order requires more attention on the broker's part, they may charge more for it than a market order. This type of order is useful since the investor will get the specific price they want. These are typically used when the market is experiencing low volume liquidity or high volatility swings in price behavior. Forex traders would be wise to know of all trading options permitted by their brokers and understand the instances when each can be used to an advantage.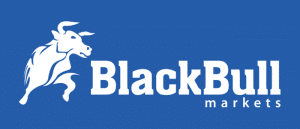 Forextraders' Broker of the Month
BlackBull Markets is a reliable and well-respected trading platform that provides its customers with high-quality access to a wide range of asset groups. The broker is headquartered in New Zealand which explains why it has flown under the radar for a few years but it is a great broker that is now building a global following. The BlackBull Markets site is intuitive and easy to use, making it an ideal choice for beginners.