Long Position Definition. A Long Position in forex trading is the purchase of a currency or currency option with the expectation that the currency will appreciate over a specific time period. For a currency pair when quoted, the long currency is the first one listed in the pair and the price is the "Ask" part of the quote. It is the opposite of a short position. For example, if you expected the Euro to appreciate over time and were given a quote for the "EUR/USD" pair of $1.3010/15, then you would pay $1.3015 for each Euro purchased. Forex traders go long on a currency for an extended period of time when they expect the fundamentals of the respective country's economy to outperform the other one. A common application is the Carry Trade where a forex trader will go long on a currency when the interest rate differential suggests that the central bank is raising rates to cool down an overheated economy, while the other country may still be in economic recovery. A current example of this phenomenon in 2010 is the "AUD/USD" currency pair.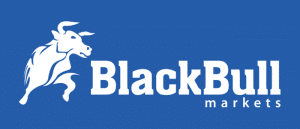 Forextraders' Broker of the Month
BlackBull Markets is a reliable and well-respected trading platform that provides its customers with high-quality access to a wide range of asset groups. The broker is headquartered in New Zealand which explains why it has flown under the radar for a few years but it is a great broker that is now building a global following. The BlackBull Markets site is intuitive and easy to use, making it an ideal choice for beginners.