Nostro Account Definition. A Nostro Account is an account denominated in a foreign currency established through your local bank at a bank in the respective country of the currency desired. The terms "nostro" and "vostro" are derived from Latin terms meaning "ours" and "yours" respectively. A nostro account is our account in a different country and a vostro account is a foreigner's account in our country. A nostro account is always in foreign Currency while a vostro account is in Home currency. (thanks P Goyal for the fb comment)
For example, if you live in the United States and ask you local bank to set up a Euro account for you, they will most likely open a "Nostro Account" with a correspondent agent bank in the European Union that they have a banking relationship with for that specific purpose. The Euro bank will set up the account, but it is not a typical checking account. These accounts are treated differently on the books of the bank. Transactions to and from these accounts may only be wire transfers to ensure identity credentials are monitored and that special handling is used. Generally, companies will use these types of accounts when they often either buy or sell in another country but do not have a physical presence that would afford them usage of a typical checking account arrangement.
Read more about opening a forex account.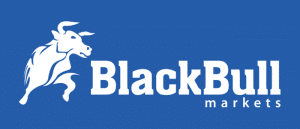 Forextraders' Broker of the Month
BlackBull Markets is a reliable and well-respected trading platform that provides its customers with high-quality access to a wide range of asset groups. The broker is headquartered in New Zealand which explains why it has flown under the radar for a few years but it is a great broker that is now building a global following. The BlackBull Markets site is intuitive and easy to use, making it an ideal choice for beginners.