Rally Definition. A Rally is defined as a period of sustained increases in the prices of currencies, stocks, bonds or indexes. A Rally can occur during a major bull or bear market trend. Typically, a rally will ensue following a period of flat or declining prices. An upward trend in price direction during a primary trend bear market is referred to as a bear market rally. Specific measurements are not defined, but a bear market rally generally involves prices rising on the order of 10% to 20%. Bear market rallies may typically start when least expected and fade quickly thereafter. A rally is caused when investors with large amounts of money decide to enter the market. A sudden increase in prices results, since the quantity of sellers has not caught up with the immediate buying pressure. The depth of the buyers and how quickly sellers react to the buying demand determines the length or magnitude of the rally. The tendency of sellers to overreact to buying demand is the reason for the sudden termination of a rally. For example, if there is a large group of buyers but sellers are few and far between, there will probably be a large rally. However, if the buyers and sellers are equally matched at the same time, the rally will more than likely be short with little change in overall prices.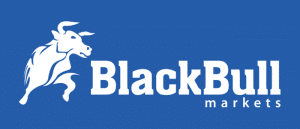 Forextraders' Broker of the Month
BlackBull Markets is a reliable and well-respected trading platform that provides its customers with high-quality access to a wide range of asset groups. The broker is headquartered in New Zealand which explains why it has flown under the radar for a few years but it is a great broker that is now building a global following. The BlackBull Markets site is intuitive and easy to use, making it an ideal choice for beginners.